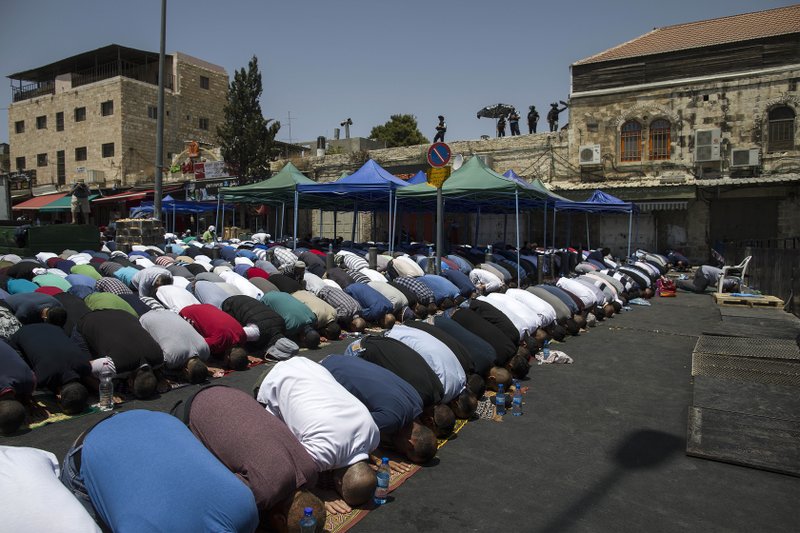 Parts of Florida inched back toward normal with workers restoring power, clearing roads and replenishing gas supplies, even as teams scoured the state's southernmost islands and authorities warned of mass devastation.
Residents drifted back from shelters and far-away havens Tuesday to see Hurricane Irma's scattershot destruction. Flooded streets remained, and the count of damaged and totaled homes ticked upward even as some curfews were lifted, flights resumed and amusement park rides again twirled.
"Everything's gone," said Jen Gilreath, a 33-year-old bartender whose Jacksonville home filled with knee-high floodwaters.
As crews labored to repair the lone highway connecting the Keys, residents of some of the islands closest to Florida's mainland were allowed to return and get their first look at the devastation two days after Irma roared in with 130 mph (209 kph) winds.
Federal Emergency Management Agency administrator Brock Long said preliminary estimates suggested that 25 percent of the homes in the Keys were destroyed and 65 percent sustained major damage.
"Basically, every house in the Keys was impacted," he said.
The number of deaths blamed on Irma in Florida climbed to 12, in addition to four in South Carolina and two in Georgia. At least 37 people were killed in the Caribbean.
"We've got a lot of work to do, but everybody's going to come together," Florida Gov. Rick Scott said. "We're going to get this state rebuilt."
Glimpses of Irma's economic toll were emerging, with Florida saying 31 state agencies had already amassed nearly $250 million in preparation and recovery expenses. In the meantime, officials warily eyed storm damage to its citrus crops, an issue Sens. Bill Nelson and Marco Rubio planned to address at a joint news conference Wednesday morning with growers.
The number of people without electricity in the steamy late-summer heat dropped to 9.5 million — just under half of Florida's population. Utility officials warned it could take 10 days or more for power to be fully restored. About 110,000 people remained in shelters across the state.
In hard-hit Naples, on Florida's southwest coast, more than 300 people stood outside a Publix grocery store in the morning, waiting for it to open.
One man complained loudly that the line had too many gaps. Others shook their heads in frustration at word of another delay.
At the front of the line after a more than two-hour wait, Phill Chirchirillo, 57, said days without electricity and other basics were beginning to wear on people.
"At first it's like, 'We're safe, thank God.' Now they're testy," he said. "The order of the day is to keep people calm."
While nearly all of Florida was engulfed by the 400-mile-wide (645-kilometer) storm, the Keys — home to about 70,000 people — appeared to be the hardest hit. Drinking water and power were cut off, all three of the islands' hospitals were closed, and the supply of gasoline was extremely limited.
Search-and-rescue teams made their way into the more distant reaches of the Keys, and an aircraft carrier was positioned off Key West to help. Officials said it was not known how many people ignored evacuation orders and stayed behind in the Keys.
Crews also worked to repair two washed-out, 300-foot (90-meter) sections of U.S. 1, the highway that runs through the Keys, and check the safety of the 42 bridges linking the islands.
In Islamorada, a trailer park was devastated, the homes ripped apart as if by a giant claw. A sewage-like stench hung over the place.
Debris was scattered everywhere, including refrigerators, washers and dryers, a 25-foot (8-meter) fishing boat and a Jacuzzi. Homes were torn open to give a glimpse of their contents, including a bedroom with a small Christmas tree decorated with starfish.
One man and his family came to check on a weekend home and found it destroyed. The sight was too much to bear. The man told his family to get back in the car, and they drove off toward Miami.
The Lower Keys — including the chain's most distant and most populous island, Key West, with 27,000 people — were still off-limits, with a roadblock in place where the highway was washed out.
Although the Keys are studded with mansions and beachfront resorts, about 13 percent of the people live in poverty and could face big obstacles as the cleanup begins.
"People who bag your groceries when you're on vacation — the bus drivers, hotel cleaners, cooks and dishwashers — they're already living beyond paycheck to paycheck," said Stephanie Kaple, who runs an organization that helps the homeless in the Keys.
Corey Smith, a UPS driver who rode out the hurricane in Key Largo, said it was a relief that many buildings on the island escaped major damage. But he said conditions were still not good, with branches blocking roads and supermarkets closed.
"They're shoving people back to a place with no resources," he said by telephone. "It's just going to get crazy pretty quick."