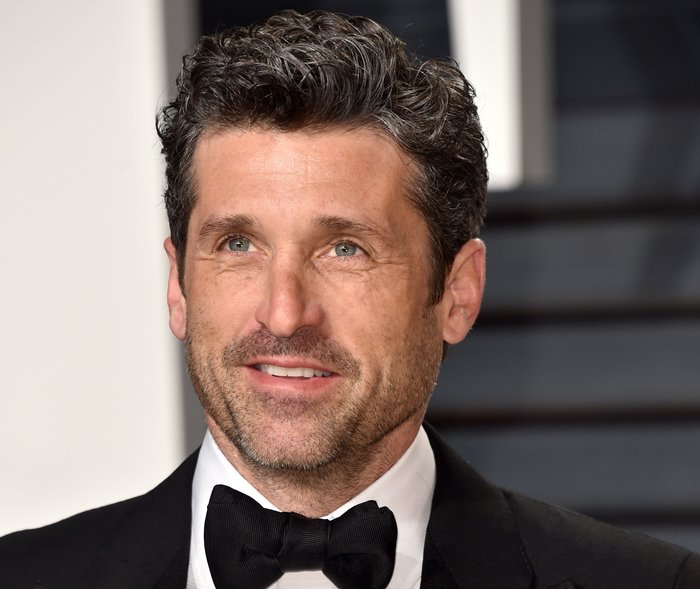 Hollywood superstar Patrick Dempsy will be the guest of honor at this year's El Gouna Film Festival, the festival's official website announced.
In a press conference, singer and actress Boshra (the festival's co-founder) announced Dempsey's participation, referring to his character in the popular medical drama, "Grey's Anatomy".
"I have an announcement that I bet will be interesting, especially to the lady attendees of the festival! This year we will be having doctor McDreamy!"
She added that not only would Dempsey attend, but he would be bringing over his latest TV series, which had not yet aired.
Patrick Dempsey is not only coming to honor the red carpet by his attendance, but he is bringing a gift along with him: for the first time in the Middle East, GFF will be showing a sneak peek of his new TV series with MGM: The Truth about the Harry Quebert Affair."
Dempsey made his name playing Dr. Derek Shepard in Grey's Anatomy, starring opposite Ellen Pompeo (Meredith Grey). For his role as Shepard, Dempsey earned several awards, including a two-time-nomination for the prestigious Golden Globe, as well as a Screen Actor Guild Award.
Among Dempsey's other popular works are his romantic comedies "Enchanted" (opposite Amy Adams) and "Made of Honor" (opposite Michelle Monaghan). He also played billionaire villain Dylan Gould in "Transformers: Dark of the Moon."
"We hope the presence of a huge star like Dempsey will help put a spotlight on the festival internationally."
Boshra added that "The Truth about the Harry Quebert Affair" is based on the novel of the same name, and directed by Jean-Jacques Annaud who will also attend the festival.
The internationally-acclaimed Frenchman also directed "Enemy At the Gates" in 2001, as well as Brad Pitt's "Seven Years in Tibet" in 1997. In 1998, he won a National Academy of Cinema award in France for his movie "L'Ours" (The Bear).
Boshra went on to announce that Annaud would be giving a class: "Mr. Jean-Jacques Annaud will also be honoring us and sharing his experience through a masterclass on September 23, under the CineGouna Platform."
During the conference, which took place on Tuesday, other aspects of the festival were announced, including its eight-day duration – a day longer than the El Gouna Film Festival of 2017.
According to Festival President Intishal Al-Tamimi, it will also feature 80 movies, ten more than last year.
Abu Bakr Shawky's award-winning "Yomeddine" will also air in the festival, Tamimi continued. The movie will be screened in the "Short Film" category, alongside eight other Arab movies.
This year's festival will take place from September 20 to 28, and will honor acclaimed Egyptian director Dawood Abdel Sayed, Tamimi said.