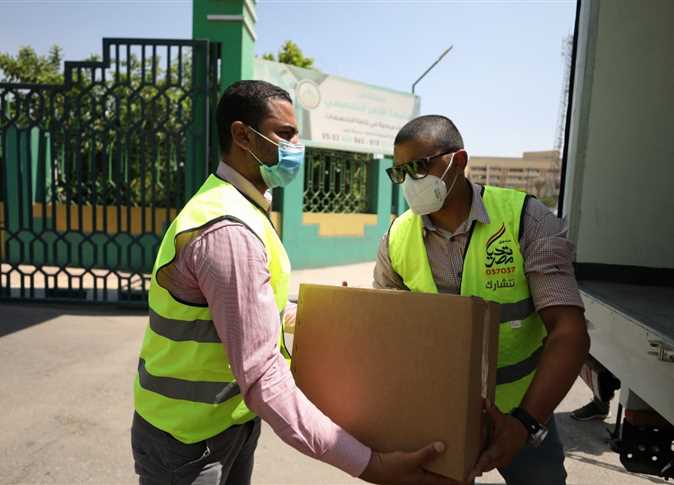 Egyptian Prime Minister Mostafa Madbouly announced Sunday that the Guinness Book of World Records is preparing to receive three new records achieved by the "Tahya Misr" Long Live Egypt Fund.
"These records concern both the largest donation campaign for medical devices in the world, the largest donation campaign for household appliances with 4,500 devices, and the largest donation of foodstuffs with a total of one million boxes directed to help our families."
Madbouly's statements came during a press conference during the "Abwab al-Khier" (Gates of Goodness) celebration which President Abdel Fattah al-Sisi attended in the New Administrative Capital.
This charitable work aims to eradicate poverty, he said, and encourage better solidarity among classes within society.
Madbouly added that the government has implemented many initiatives to improve the lives of citizens.
The initiative's charity work involves six main programs, he said, which include the "Health Care Program" and its initiatives include treating children with muscular dystrophy and the "Urban Development Program" that participates in the development of slums and the establishment of alternative cities for their residents, such as cities of "Bashayer al-Khair" in Alexandria and Asmarat in Cairo.
The third program is concerned with "Social Support" and among its initiatives are protecting homeless children, and the fourth "Disasters and Crises" program allows rapid intervention and effective participation when citizens face expected crises.
The fifth program, "Education", which supports The Zewail University of Science and Technology Fund, the Presidential Program to Rehabilitate Youth.
The Sixth Program is "Economic Empowerment" which provides job opportunities for youth, supports women breadwinners, and establishes shops for entrepreneurs.