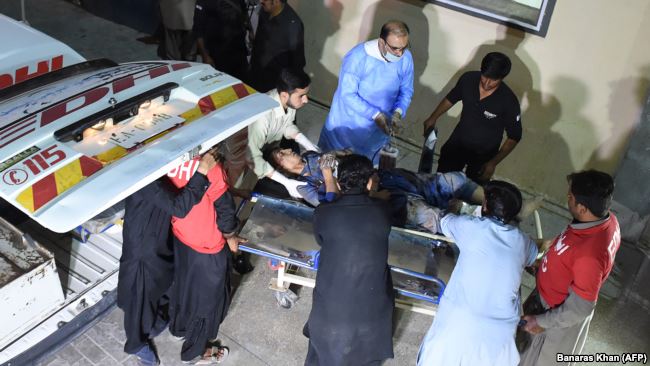 Gunmen in southwestern Pakistan killed four members of a Shia Muslim Hazara family, including a 12-year-old boy, on Sunday, in the latest sectarian attack on the minority community, a senior police official said.
Two men on a motorcycle opened fire on a family of eight while they at a filling station some 30 kilometres (19 miles) north of Quetta, the capital of Pakistan's Baluchistan province.
Aside from those killed, two others were wounded. Two female members of the family were unscathed, having remained in their vehicle.
"This was a sectarian attack," senior police officer Tanveer Shah told Reuters, adding that no group has claimed responsibility for the shooting.
Hazaras are frequently targeted by Taliban and Islamic State militants, and other Sunni Muslim militant groups in both Pakistan and Afghanistan.
Many Hazaras fled to Pakistan during decades of conflict in neighboring Afghanistan, and nearly half a million now live in and around Quetta.
In 2013, three separate bombings killed over 200 people in Hazara neighborhoods, raising international awareness of the plight of the community.
More than 20 Hazaras have been killed in similar shootings in Baluchistan in the past two years, police say.
The ongoing violence in the province has fueled concern about security for projects in the $57-billion China Pakistan Economic Corridor, a transport and energy link planned to run from western China to Pakistan's southern deep-water port of Gwadar.