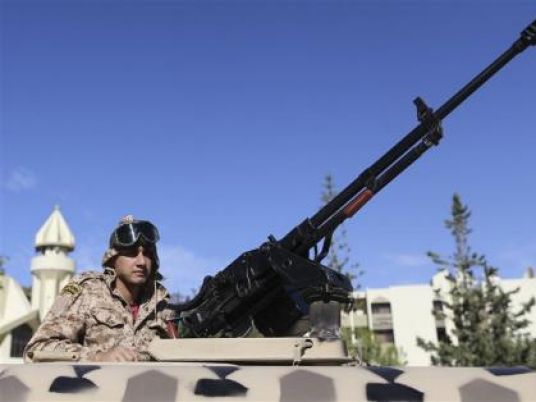 Gunmen shot and killed an American chemistry teacher working at an international school in the Libyan city of Benghazi, medical and security sources said Thursday.
"He was doing his morning exercise when gunmen just shot him. I don't know why. He was so sweet with everyone," said Adel al Mansouri, director at the school in Benghazi.
It is not clear who is responsible for the killing.
Libyan special forces have been battling militants from Ansar al-Sharia in Benghazi. US officials blame the group for the September 2012 attack on the consulate that killed the ambassador and three other Americans.
Security sources said three soldiers were also killed in Benghazi Thursday in separate attacks.
Two years after a NATO-backed uprising ousted veteran leader Muammar Qhadafi, Libya's armed forces are struggling to contain militias, former fighters, and Islamist militants who control parts of the vast oil-producing country.