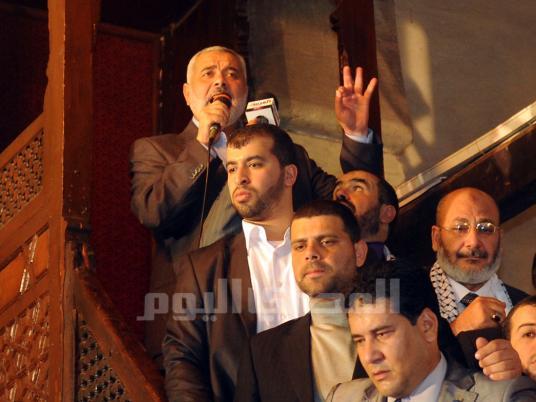 Hamas has called on Egypt to open the Rafah border crossing, labelling the demand a "political and humanitarian cause".
Hamas's political bureau chief, Ismail Haniyeh, called Wednesday for the Egyptian authorities to open the crossing which, he said, is of political and humanitarian importance, being Gaza's only pathway to the outer world.
Egypt has kept its main crossing to Hamas-run Gaza Strip closed since the ouster of its former president, and major Hamas ally, Mohamed Morsi in 2013, only opening it occasionally to let patients and students pass back to the enclave.
Egypt accuses Hamas– in charge of Gaza since 2006– of backing terrorist attacks on its security forces in the Sinai Peninsula, and views the Palestinian faction as an extension of the Muslim Brotherhood which it brands a terrorist organization.
Hamas has repeatedly stressed it does not intervene in Egypt's affairs nor pose any danger to its security.
"Egypt's security is part of ours… to open the crossing and for the stranded to be returned is good, but not enough," Haniyeh said, adding that thousands of Palestinians are still stranded outside Gaza, while thousands others of patients, students and businessmen are waiting for the crossing to open to move out of Gaza.
Edited translation from AFP