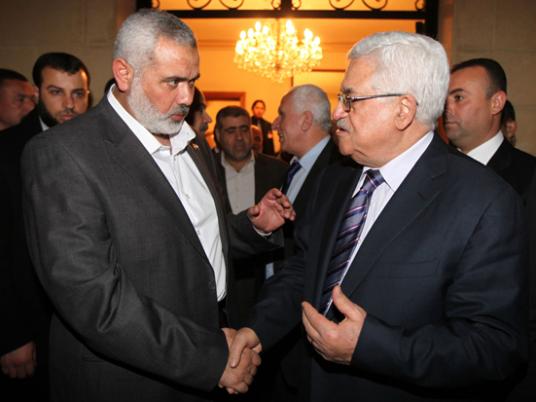 The prime minister of the Hamas-ruled Gaza Strip has praised an attack that killed an Israeli in the West Bank.
Speaking Tuesday in Gaza, Ismail Haniyeh said the shooting a day earlier outside the city of Hebron "brought back life to the path of resistance." He saluted "Hebron and the heroes of Hebron."
No one has claimed responsibility for the attack, which also wounded the slain man's wife and their son as they were en route to a seder meal to mark the Jewish holiday of Passover.
Hamas and Israel are bitter enemies. The sides have engaged in frequent fighting since the Islamic militant group seized power in Gaza in 2007. Israel, along with Egypt, also has imposed a tight blockade on Gaza since Hamas' takeover of the seaside strip.