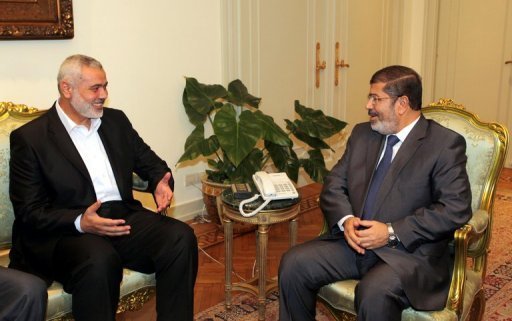 Hamas has prepared a working paper on the establishment of a Rafah joint free industrial trade zone linking Egypt with the Gaza Strip, Palestinian news and information agency WAFA said Monday.
According to WAFA, the area would be supervised by an Egyptian-Palestinian commission that would work to attract investors to the region and give the private sector on both sides of the border the opportunity to build infrastructure and facilities.
The news outlet said the project would promote the development of the surrounding region as well, and that other Arab and friendly countries could be involved in the project. It emphasized that the project should be located close to infrastructure and main roads on the Egyptian side, as well as to nearby sea and land ports.
The paper also proposed that the project's first phase be established over 10,000–20,000 square kilometers, preferably on the Egyptian side of the border.
If established, the free trade zone could become an alternative to the underground tunnels used to smuggle goods from the Egyptian side to the Hamas-ruled Gaza Strip, besieged by Israel since 2007.
Egypt has started to demolish the tunnels after an attack that killed 16 Egyptian security officers early August and might have involved Palestinians, according to press reports.
Hamas Prime Minister Ismail Haniyeh told Egyptian officials earlier this month that his government was ready to close all tunnels at the border with if border crossings are opened or a free trade zone is established.