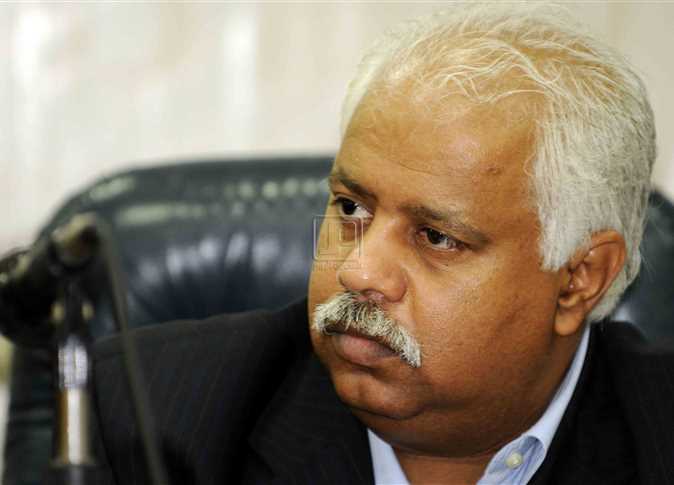 The Board of Directors of Al-Masry Al-Youm Foundation decided on Saturday to appoint the journalist Hamdi Rizk as the editor-in-chief of Al-Masry Al-Youm newspaper.
Hamdi Rizk has had a long intriguing journalistic career since 1984 and has been a prominent figure in Al-Masry Al-Youm newspaper since its release in 2005.
He was born in Menoufia governorate in 1964 and graduated from the Faculty of Mass Communication at Cairo University in 1986. He then worked as an investigative editor in "Rose Al Yousef" magazine before moving to Al-Musawwar magazine in 1993 in which he was promoted to the Editorial Board to become its editor-in-chief after 14 years, until July 2013.
Rizk specializes in the affairs of political Islam and its Egyptian, Arab and international manifestation. He was considered by the Muslim Brotherhood as one of its historic opponents in the Egyptian political arena.
He released a book in 2013 entitled "Fateh Egypt," unveiling documents about MB empowerment attempts disclosing secrets during their rule in Egypt. The book was followed by controversy and its first and second editions were released a month before the Brotherhood's overthrow on June 30.
Rizk writes his weekly article in Al-Musawer magazine and also wrote a page in the Lebanese newspaper Al-Mustaqbal.
While he has a strong interest in visual media, as he worked as a political script writer at "Albeit beitak"; he moreover presented a daily program called "Sahafet AKahera" as a part of Cairo Today talk show ; then he presented a weekly program entitled "Nazra" which gained wide popularity.
Rizk received several important awards, most notably winning the award  of the Mediterranean for press in 1995 for an investigative report on religious violence in Egypt with Minya in Upper Egypt as a model.
He also received Egyptian journalists Syndicate award twice, in 2000 and 2003 on Sudanese interviews conducted with the three leaders of the Sudan.
He also won in 2012 the Mustafa and Ali Amin press award which is one of major awards of journalism in Egypt for his articles in which he explained and analyzed the "Manifesto of Muslim Brotherhood and their plans for empowerment in Egypt."
The former editor-in-chief Mohamed Elsayed Saleh was dismissed few days after an official decision to refer him to the investigation for publishing an article on means of "mobilizing the state" for voters.
Saleh wrote on his official Facebook account: "My position as an editor-in-chief of Al-Masry Al-Youm has ended and this was my wish, which I told the administration about almost three days ago and I'm so proud of working for 14 years he has worked here."