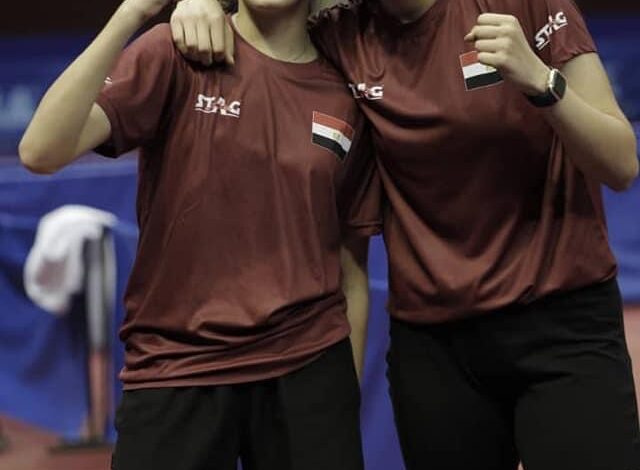 Egyptian Tennis duo Hana Gouda and Alaa Yahya won the gold medal in the African Table Tennis Championships in the women's doubles competition, which is currently being held in Algeria.
The duo beat fellow Egyptian doubles Maryam al-Hodeibi and Yousra Helmy 4-0 in the final of the African Women's doubles table tennis championships.
Gouda and Yehya dominated the entire match, as they won the first half in their favor with a score of 11-8, and the second with a score of 11-5.
They continued their superiority in the match after they won the third and fourth games with a score of 11-8 and 11-7, respectively.
Egypt thus won the gold medal through Gouda and Yehya, and silver medal for the women's double, through  Hodeibi and Helmy.
Egypt also won the gold of the men's and women's teams, as well as the gold of double mixed, through Mohamed al-Baili and Gouda.