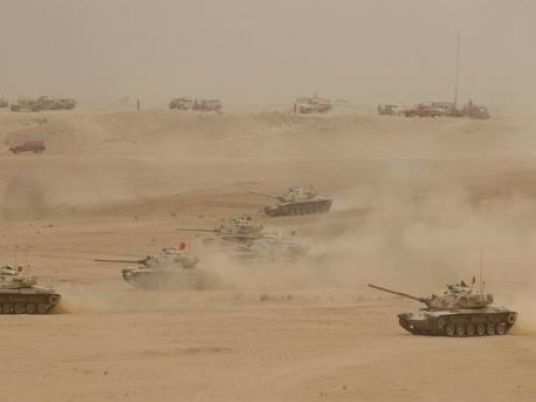 Saudi troops clashed with Yemeni Houthi fighters on Tuesday in the heaviest exchange of cross-border fire since the start of a Saudi-led air offensive last week, while Yemen's foreign minister called for a rapid Arab intervention on the ground.
Saudi Arabia has been leading a coalition of Arab states since last Thursday in an air campaign against the Shi'ite Houthis, who emerged as the most powerful force in the Arabian Peninsula's poorest country when they seized Yemen's capital last year.
The Saudis say their aim is to restore President Abd-Rabbu Mansour Hadi, who left the country last week. The Houthis are allied with Saudi Arabia's regional foe Iran, and backed by army units loyal to longtime ruler Ali Abdullah Saleh, who was pushed out three years ago after "Arab Spring" demonstrations.
The conflict has brought civil war to a country already on the verge of chaos and forced Washington to evacuate its personnel from one of the main battlefields in the covert U.S. drone war against al Qaeda.
Residents and tribal sources in north Yemen reported artillery and rocket exchanges along several stretches of the Saudi border. Explosions and heavy gunfire were heard and Saudi helicopters flew overhead, they said.
In the southern port of Aden, Houthi fighters and allied army units pressed an offensive against forces loyal to Hadi, trying to capture the last remaining major stronghold of the absent president's forces.
At least 36 people were killed when Houthi forces shelled Hadi loyalists in Aden. Jets from the Saudi-led coalition bombed Houthi positions near the airport.
Further west, Houthi fighters entered a coastal military base overlooking the Red Sea's strategic Bab el-Mandeb strait, local officials said, when soldiers of the 17th Armoured Division opened the gates to the facility.