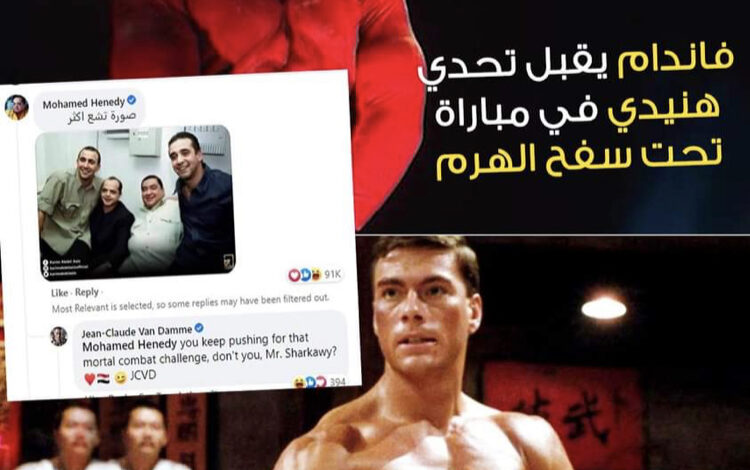 Egyptian comedian Mohamed Henedy publically challenged Belgian action star Jean-Claude Van Damme for a "hell-in-a-cell" boxing match set at the Giza Pyramids.
"I still stick to my word: a hell-in-a-cell match without laws," Henedy wrote in a post on Facebook to Van Damme.
Yet Henedy humorously set one condition- that Van Damme fights him with his hands tied.
After that, Van Damme wrote a post to his fans on Facebook: "I'm receiving a hell-in-a-cell invitation to fight against the greatest comedian in the Middle East…What do you all think, should I accept the challenge?".
It was not clear if Henedy's invitation to Van Damme was just a joke on social media, or if it was a prelude to an actual event.