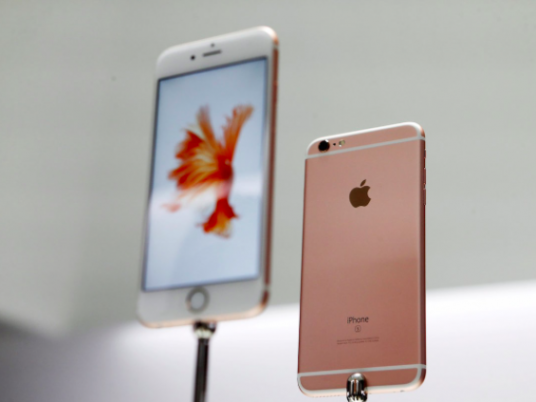 Apple announced the iPhone 6s on September 9, staying true to many of the rumoured predictions. While many of the "s" upgrades in the past have been merely incremental, the 6s appears to have many substantial improvements besides speed.
The current iPhone 6, touted by Apple as the most popular iPhone yet, still looks identical to its upgraded successor. If you are an owner of the 6, should you be upgrading to this "s" model, or like some of your friends would say – wait for the iPhone 7 instead?
Here are top five reasons why you should:
1. 3D Touch
Similar to Force Touch on the Apple Watch, this gesture sets yet another milestone for how we will interact with touch screens, and the possibilities are limitless.

Multi-touch gestures have been evolving and become second nature to most of us. It is safe to say that all future Apple touch screen devices from this point onward will feature 3D Touch, or some form of it, and would continue to evolve.
2. 12MP iSight camera, 5MP FaceTime
Apple has stuck to 8MP for the longest time for iPhone's iSight camera, while staunchly propagating the megapixel myth. This time around, the iPhone gets a 50 percent leap in pixel count.
While the 8MP iSight camera with great optics has been sufficient, it would be the 5MP FaceTime lens that would entice many to switch. Cupertino has finally acknowledged that selfies are not going away, and bestowed the 6s with more than four times the pixel count from the 6's measly 1.2MP.
3. Hey Siri
When has clicking on a button became tedious? To many Siri users, clicking on the home button each time must have seemed like a chore, which is why Apple has responded by allowing "Hey Siri" voice activation on iPhone 6, albeit only when it is plugged in to a power outlet.
The iPhone 6s features an always-on voice activation, even while running on battery. Worry not, it comes with voice recognition, so it will only respond to you.
4. Stronger metal
You can now put aside the worry of bending your iPhone every time it is in your back pocket. The 6s enclosure features aerospace grade aluminium, which Apple probably hopes will put an end to the "bendgate" controversy.
5. Rose Gold
What is not to like about a new colour every time Apple announces one? Although it looks more like pink than any shade of gold, the new colour will definitely turn heads, now that the original gold novelty has run its course.
And here's why you should probably wait for the iPhone 7:
1. Price
Between the launch of the iPhone 6 on September 19 last year and now, the ringgit has depreciated 23 percent. The goods and service tax (GST) further compounds the dilemma of getting the 6s.
Speculated to cost around a cool RM3,500 for the iPhone 6s 64GB model, it is probably wiser to reconsider spending such a fortune during these trying times, especially if the iPhone 6 purchase is still appearing on your monthly credit card statement.
2. It looks like a 6, sounds like a 6
Similar to many of the "s" models, the exterior still resembles its predecessor. Like it or not, it always feels cool to whip out the latest iPhone, and current users may continue to do so, for at least another year. In fact, if you happen to own a gold iPhone 6, it has just become limited as Apple will only continue to sell them in space grey and silver.
3. iOS9
Free iOS upgrades has been one of the best reasons to own iDevices. With iOS9, many of the new features – smarter Siri, improved built-in apps functionality, Low Power mode and overall refinements – the iPhone 6 will enjoy up-to-date software enhancements as well as security benefits.
4. It's still fast
Hardware upgrades in the past have been driven by speed, or the lack of it as newer apps required more processing power. Do not be blindsided by marketing technobabble, the iPhone 6's A8 chip is still more than capable to keep pace with iOS9.
5. Weight and size considerations
The iPhone 6s and 6s Plus are both 143g and 192g respectively – 14g and 20g heavier than their predecessors. They are also both 0.2mm thicker, the increased weight and size sacrifice are to accommodate the new haptic gadgetry for 3D Touch.
This means that your current cases may not fit properly on the 6s, and you would need to spend extra to buy new ones.