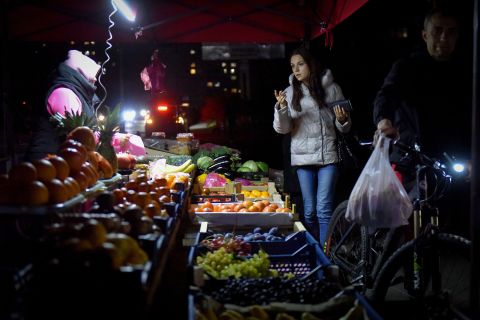 The United Nations' nuclear watchdog announced this week that it will look for any signs of "dirty bomb" production in Ukraine — and it's doing so at Kyiv's request.
International Atomic Energy Agency Director General Rafael Mariano Grossi outlined the plans in a letter Thursday. He said the decision was prompted by a written request from the Ukrainian government, which is responding to unproven claims from Russia that it is developing the weapons.
Inspectors will look for any possible undeclared nuclear activities and materials related to the development of dirty bombs at two locations, according to the statement from Grossi.
The results would be released to the agency's board of directors and the public as soon as possible, he added.
What is a dirty bomb? The weapons in question combine conventional explosives like dynamite with radioactive material like uranium. They are often referred to as weapons for terrorists, not countries, as they're designed to spread fear and panic more than eliminate any military target.
What does Russia claim? Without providing any evidence, Moscow claims there are scientific institutions in Ukraine housing the technology needed to create a dirty bomb – and that Kyiv plans to use it.
The international community rejects this narrative: Russia's allegations have been strongly refuted by Ukraine, the United States, the United Kingdom, the European Union and NATO, which have in turn accused Moscow of trying to launch its own false-flag operation, which would provide motivation or justification for its own attacks.