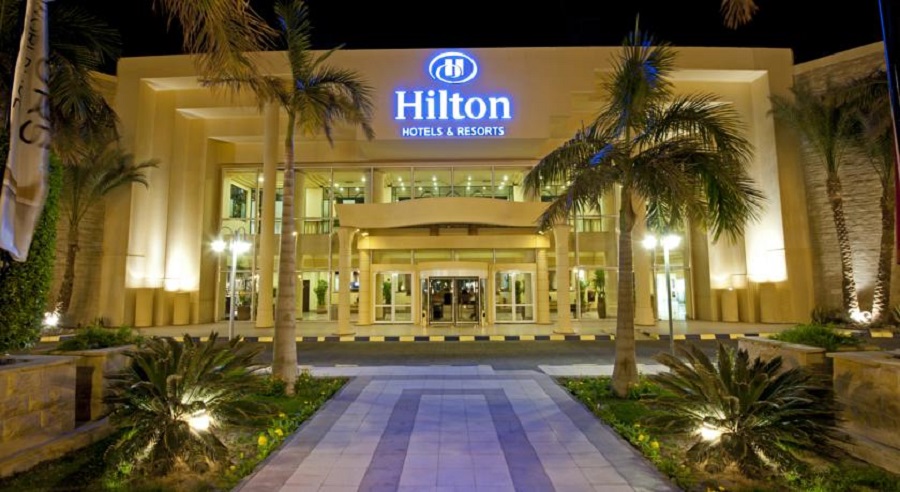 Hilton Worldwide is planning to add 1000 more rooms to the number of existing rooms it manages in Egypt by next year, the company's vice-president for the North Africa region said on Sunday.
The American company, which runs thousands of hotels around the world and manages 17 hotels in Egypt, added that it aims to increase the number of hotel rooms it manages in Egypt by 40 percent by the end of 2022, Mohab Ghali, the company's vice president said.
In July, Ghali said that Hilton is planning on expanding in Egypt with seven hotels in Cairo, Hurghada, and Ain Sokhna in the next four years. The first of the seven will open by the end of 2018
"We plan to add 2500 rooms, and and take on seven more projects in the country by 2022," Ghali said in July, adding that the average occupancy rate at hotels in Egypt has increased by 20 to 25 percent this year.
"This would offer employment opportunities to more than 3000 Egyptian in the sector," Ghali said.
The company had decided to make Egypt the regional headquarters for the hotel chain, "as it has been the centerpiece of its regional growth strategy," he said at the time.
Egypt's tourism industry, one of the country's core sources of foreign currency and employer of millions of Egyptians, has suffered since a 2011 uprising, but has been recuperating in recent months.