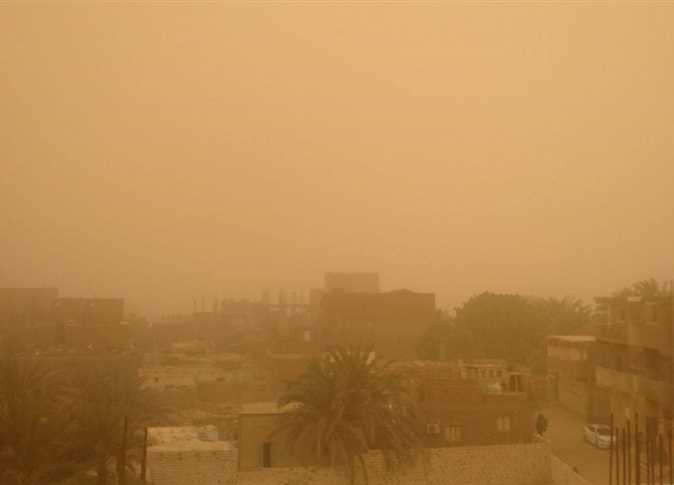 The Ministry of Environment's early warning system has reported active dusty wind predicted across Thursday and Friday throughout Greater Cairo, Lower Egypt, the northwestern coasts and northern Upper Egypt, Environment Minister Yasmine Fouad said.
The Environment Ministry follows up air quality indicators through the continuous monitoring system of the Ministry of Environment, which is spread across Egypt, she added.
The ministry advised the elderly and those with chest and respiratory diseases to avoid open air areas on Thursday and Friday.
Meteorologists predict hot dusty weather on Thursday and Friday, accompanied by active southwesterly winds that raise temperatures and stir up sand and dust in most parts.
They advised citizens to avoid direct sunlight, especially during the peak hours from 12 pm to four pm, keep hydrated, as well wear loose and cotton clothes.
Patients with sinus and chest allergies should wear masks while going out, and close windows to prevent dust from entering their homes.

Maximum temperatures predicted on Thursday:
Northern coasts: 37C
Greater Cairo, South Sinai and Lower Egypt: 40C
Northern Upper Egypt: 41C
Southern Upper Egypt: 43C
Edited translation from Al-Masry Al-Youm