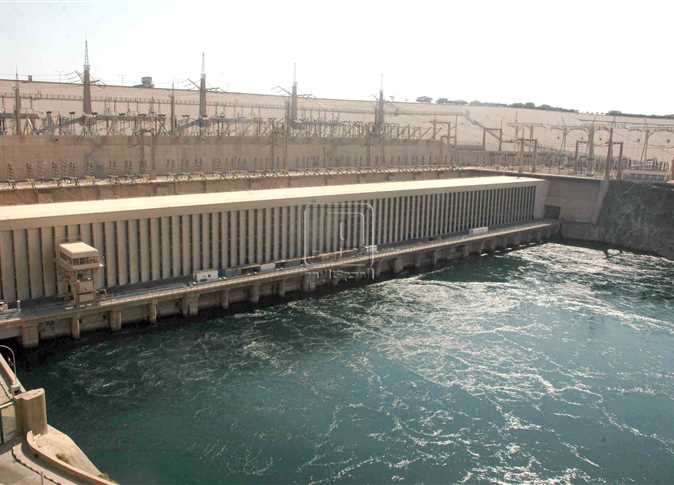 The Professor of Geology and Water Resources at Cairo University Abbas Sharaki discussed the impact the fourth storage of the Grand Ethiopian Renaissance Dam (GERD) will have on the High Dam in Egypt.
On his Facebook account, Sharaki wrote:
"The Renaissance Dam lake reached 614 meters above sea level after the storage of about 12 billion m3 since last July 14, bringing the total fourth storage to about 29 billion m3. The fourth storage is expected to continue until the first half of September according to the height of the middle corridor, which ranges between 621-625 m. The amount of storage is expected to range between 20 billion m3 and 24 billion m3, according to satellite images."
"The rainfall is almost at its normal rate in the Blue Nile and Sobat basins in Ethiopia and is less than the average in the Atbarah River basin and most of Sudan, except for central and northern Darfur. It is slightly above average according to IGAD forecasts for the period from August to October."
"It is true that water in the reservoir of the High Dam will decrease during the coming months by an amount equivalent to the amount of the fourth storage, but it will receive during the 2023-2024 water year about at least 50 percent of this storage (roughly 10-15 billion m3) through the two drainage holes and from the operation of any turbines," he explained.
The High Dam will always remain a bastion of water security for Egypt, he stressed, ruling out that it would be useless by the end of 2024 even if the Renaissance Dam is completed.
Stagnant talks
Egypt and Sudan say they want a legally binding agreement on operating the dam, while Ethiopia says any pact should be advisory.
Both countries consider the dam a threat to their vital water supplies, while Ethiopia considers it essential for development and doubling its electricity production.
The downstream nations fear possible blows to water facilities, agricultural land, and overall availability of Nile water.
Negotiations over the dam between Egypt, Ethiopia, and Sudan have stalled for years, with the three parties ultimately failing to reach any agreements.
The disputed dam is the largest hydroelectric project in Africa, with a cost of more than four billion dollars.