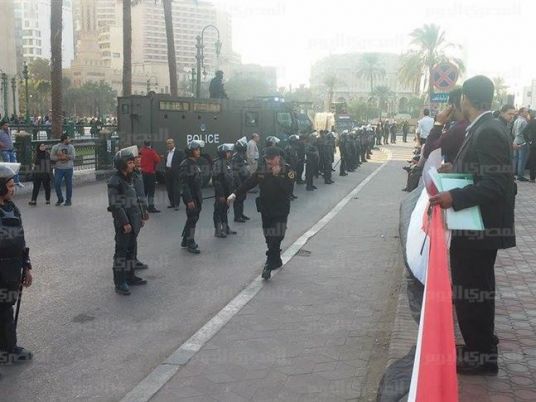 The HRDO Center to Support Digital Expression has condemned the arrest of the people who organized the PhD and master's degree holders' peaceful protest in Tahrir Square on Sunday.
The center rejected the way the security authorities dealt with the "highly educated degree holders who are supposed to be responsible for the advancement of the scientific, technical and administrative state sectors".
The protesters are demanding jobs with the state, which is in accordance with the decision of former Prime Minister Essam Sharaf, but contrary to the new Civil Service Law.
The new law allows for the appointment of PhD and master's degree holders through a public competition organized by state bodies. The protesters object to the law, saying it allows for nepotism.
The HRDO called for the immediate release of the coordinators in order to find a way to use their scientific expertise in developing the country.