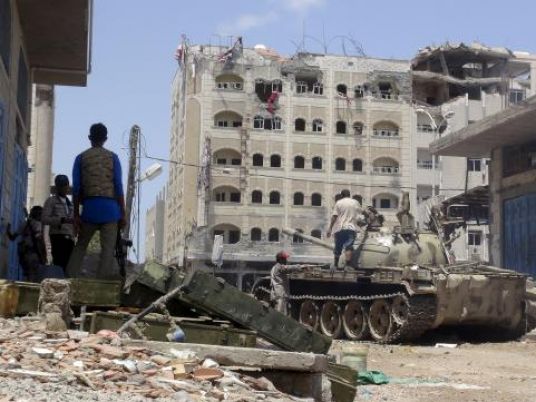 Human Rights Watch on Sunday published new evidence alleging a Saudi-led coalition is using internationally banned cluster bombs in Yemen, urging it to stop such attacks that were harming civilians.
The New York-based watchdog said it documented the use of three types of cluster munitions in Yemen, where Saudi-led warplanes have pounded positions of Shi'ite rebels and allies loyal to former president Ali Abdullah Saleh since March 26.
"The Saudi-led coalition and other warring parties in Yemen need to recognize that using banned cluster munitions is very likely to harm civilians," said HRW's senior emergencies researcher Ole Solvang.
"These weapons can't distinguish military targets from civilians, and their unexploded submunitions threaten civilians, especially children, even long after the fighting," she added in a statement.
The organization said the banned munitions had wounded civilians including a child in attacks on northern stronghold of the Houthi rebels, pointing out that a HRW team had visited Saada province this month.
Two of three people wounded in one attack from the air were likely to have been civilians, while the source of ground-fired cluster bombs that wounded four other civilians, including a child, was not determined, HRW said.
Both cases took place in an area under attack by the coalition, it added.
Saudi Arabia and the nine Arab members of the coalition are not signatories of the 2008 Convention on Cluster Munitions that prohibits their use.
Cluster bombs can be fired by rockets, mortars, and artillery or dropped by aircraft.
Typically they break up in the air into many bomblets, but they can become de facto landmines on the ground if they fail to explode.
According to the World Health Organization, the Yemen conflict has since March killed almost 2,000 people and wounded 8,000, with hundreds of women and children among the casualties.