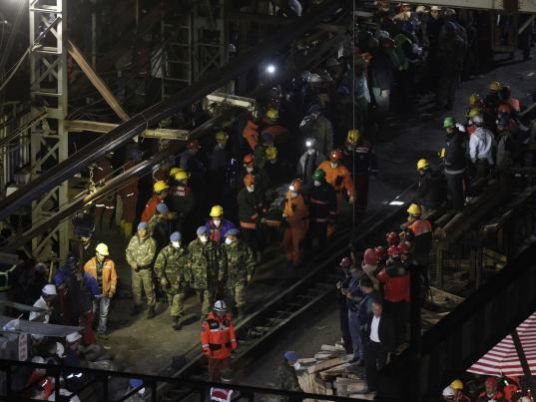 Hundreds of protesters marched in western Turkey on Monday, demanding harsh sentences for mining company executives at the start of their trial over the deaths of 301 miners, the country's worst industrial accident.
The underground fire last May sent deadly carbon monoxide coursing through the mine in the town of Soma.
Forty-five people, including the company chairman and mine managers, are being tried on charges ranging from "killing with probable intent" to "criminally negligent manslaughter".
"Not an accident but murder," read one banner carried by protesters near the court in the western town of Akhisar, about 40 km (25 miles) from Soma.
Family members wore mining helmets, painted black and carrying the names of deceased mine workers. Many women collapsed in tears, touching the names listed on another banner. Some protesters entered the courthouse.
Eight defendants are held in pre-trial detention. But some in the crowd were enraged by the authorities' decision not to bring the defendants to the hearing.
"You killed our beloved lambs and now you're protecting the killers," shouted one family member.
The disaster triggered mass demonstrations with some opposition lawmakers, union representatives and miners' families saying the government was too close to industry bosses and insensitive in its response to the tragedy.
The latest protests come months ahead of parliamentary elections.