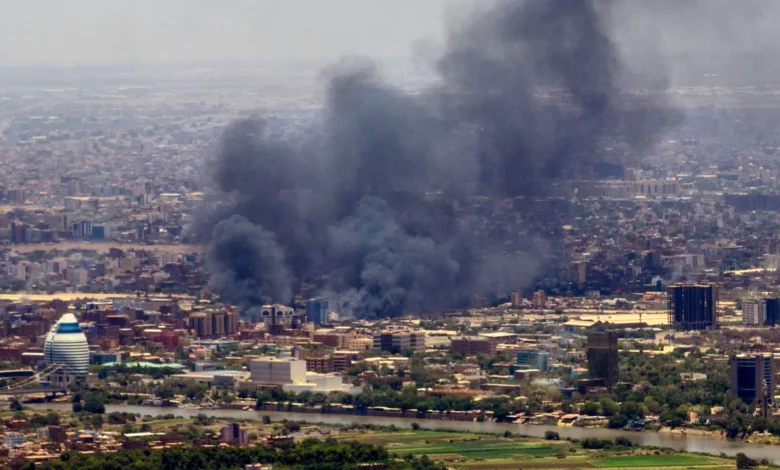 Two hundred and eighty children between the ages of one month and 15 years were evacuated from a Khartoum orphanage that was affected by the heavy combat in Sudan's capital, the International Committee of the Red Cross (ICRC) said.
The children from the Mygoma Orphanage in Khartoum have had no access to proper healthcare since fighting broke out on April 15 in Sudan.
They were evacuated to the south of Khartoum in an operation facilitated by the ICRC on Wednesday.
Reuters previously reported that dozens of babies had died there since the war began due to dehydration and malnutrition, and that the orphanage had housed about 400 children before the conflict started.
Some of the children suffer from mental health conditions that could be "exacerbated by the stressful conflict environment they were living in," the ICRC said.
"They spent incredibly difficult moments in an area where the conflict has been raging for the past 6 weeks without access to proper healthcare, an especially hard situation for children with special needs," the head of the ICRC delegation in Sudan Jean-Christophe Sandoz said.
The ICRC said it obtained security guarantees from warring parties to ensure the safe passage for the children and the orphanage staff.
The children have been transferred to the custody of the Sudanese ministry of social development.
Almost 14 million children are in urgent need of lifesaving humanitarian support in Sudan, the highest number ever recorded in the country, UNICEF said.
UNICEF is calling for US$838 million to address the crisis, an increase of US$253 million since the current conflict began in April 2023.
About 1.2 million people (242,666 families) have been displaced internally by the conflict as of 29 May, according to the International Organization for Migration (IOM).
"Many of them, including children, women, elderly, and others with specific needs, are sheltering in public buildings, or forced to sleep outdoors where they are exposed to severe weather and health threats," the UN Office for the Coordination of Humanitarian Affairs (UNOCHA) said.