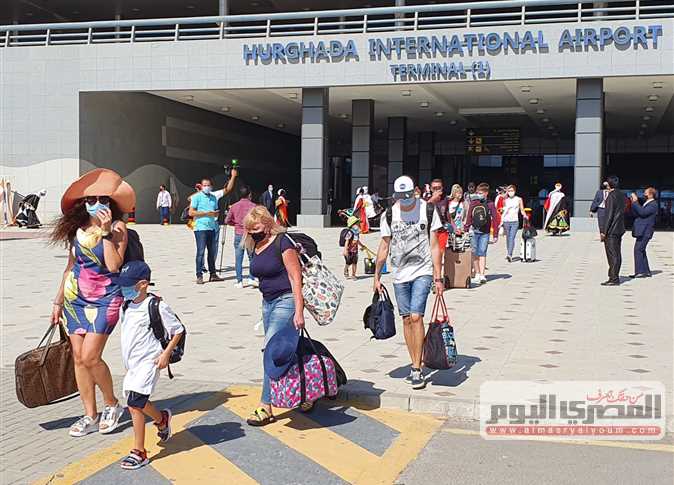 Hurghada International Airport received on Saturday its first flight from German company Lufthansa coming from Frankfurt since easing lockdown measures.
Lufthansa is scheduled to operate one flight per week to Hurghada Airport.
This comes as part of the Civil Aviation Ministry's efforts to stimulate incoming tourist movement to various locations in Egypt.
A Civil Aviation Ministry official said that Sharm el-Sheikh International Airport received two consecutive flights from Poland from the Polish ENT.
The first flight had 139 passengers on board and the second had 151 passengers. These flights are the first after a hiatus of more than one year in light of the emerging coronavirus pandemic.
They received a warm welcome upon arriving at the airports, where Public Relations teams presented gifts to the passengers and all their necessary facilities, while applying all COVID-19 preventive measures.
Egypt had suspended flights and tourism in March 2020 as part of measures to combat the coronavirus outbreak. Traffic in all Egyptian airports resumed since July 1, in accordance with Egypt's preventive and precautionary measures to coexist with the coronavirus.
Beginning September 1, all local and foreign passengers were demanded to provide a PCR analysis document proving they tested negative for coronavirus within 72 hours of reaching Egyptian territory.
Egypt's tourism sector, accounting for approximately 12 percent of the country's economy, has experienced a slump in tourism since the onset of the coronavirus pandemic. The country's Ministry of Tourism and Antiquities, in cooperation with the Ministry of Aviation, has launched several campaigns to revive the industry.
However, a severe second wave of the virus sweeping the US and Europe have prompted further lockdowns, curfews, and travel restrictions, again slowing the influx of tourists.