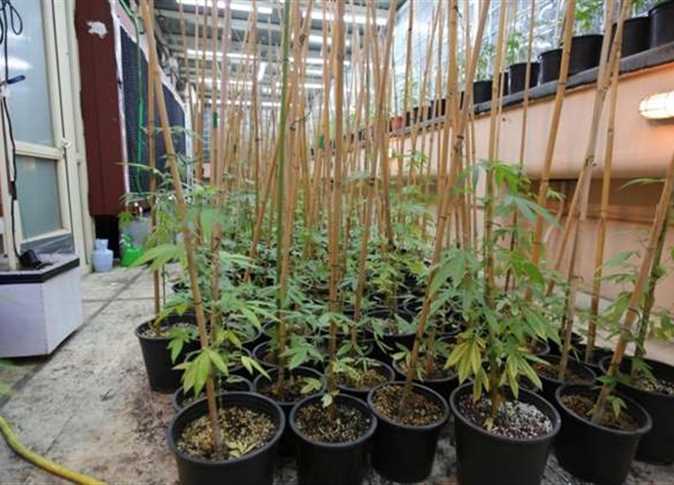 Hurghada's Public Prosecution office on Saturday ordered an Egyptian-American man be detained four days pending investigations for having grown marijuana at home.
The man, in his early 30s, was arrested following accusations of strange behavior, leading the National Security Agency, Public Security Department, and Red Sea Security Directorate to monitor his activity and confirm he was drug dealing.
Preliminary investigations revealed that the suspect was growing marijuana inside his apartment in al-Gouna, north of Hurghada.
His home contained greenhouses, heat bulbs and plant pots to grow marijuana. Police stormed his home and recovered pots with 11 Marijuana shrubs, 47 marijuana seeds, and 15 ecstasy narcotic tablets.
After being shown the seized items, the suspect confessed to all charges.
A case on the incident was filed with the Public Prosecution office to take over investigations.