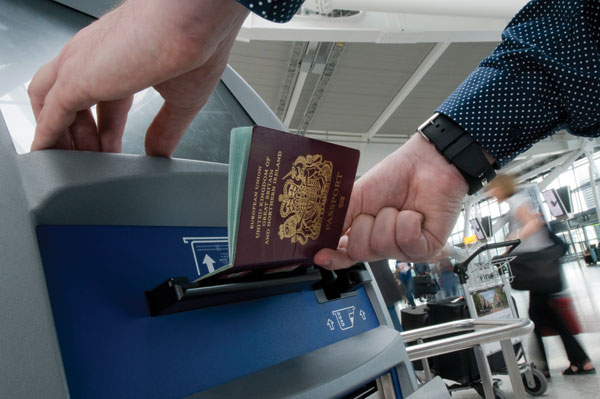 The International Civil Aviation Organization (ICAO) has endorsed specifications for phase one of what it calls "Digital Travel Credentials" (DTC), which aim to allow document-free travel between participating countries, according to ICAO's news publication "Uniting Aviation".
DTC will allow travelers to extract their information from their physical passport and securely store it inside a digital container, such as a smartphone.
The information is then accessed via biometric authentication.
Passenger information will also be accessible remotely to the appropriate travel authorities.
The DTC phase one specs that have been endorsed involve using the digitized information via smartphone, however, travelers will still be required to bring a hard copy of their passports as back-up.
Eventually, ICAO hopes to completely remove the need for physical passports.
In recent years, the airline industry and governments around the world have been searching for different ways in which they can more easily facilitate passenger flow within airports while simultaneously enhancing security.
As of June 2017, 120 countries around the world were using biometric passports (ePassports), which use microchip technology containing biometric information to authenticate the identity of a passport holder. 
Although ePassports have considerably trimmed wait times in airports and increased security, the employment of DTC could also allow travelers to apply for visas online and facilitate contactless land border crossing.