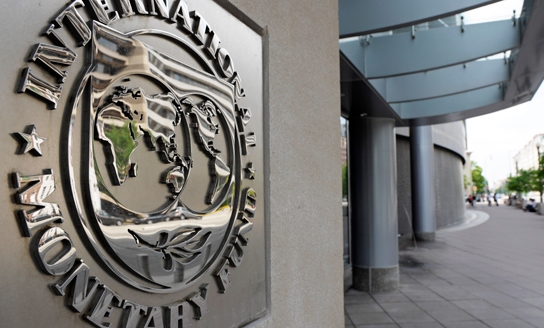 Fayza Abouelnaga, Egypt's Minister of Planning and International Cooperation, said on Monday that the cabinet has started negotiations with the International Monetary Fund (IMF) over a loan to reduce the balance of payments deficit, which amounts to US$16 billion. The negotiations are expected to take several weeks to complete.
Abouelnaga told reporters after the prime minister's meeting with the IMF delegation on Monday that the IMF has not so far set any conditions for the loan.
"We only talked about the reform program that the government of Kamal al-Ganzouri has started," she said.
She also said that the loan aims to ease the budget deficit, which accounts for 8.7 percent of the gross domestic product.
The IMF loan of $3.2 billion would extend over 18 months, after which Egypt may have the option to increase the amount of the loan, or seek additional funding from other sources.
The previous army-backed government turned down an offer of $3 billion in financial assistance from the IMF last June, but since then the country's funding problems have worsened and its currency has come under heavy pressure.
Abouelnaga denied that the fund requested an increase in prices of gasoline and diesel fuel. "That crisis was created by greedy dealers," she said.
Egypt is currently facing a shortage of petrol at gas stations, leading to traffic gridlock in Cairo on Sunday, as motorists rushed to fill up their cars amid rumors that petrol prices would rise.
However, on Monday the Petroleum Ministry dismissed claims of petrol shortages in the country, saying the authorities were already pumping 21.5 million liters daily.
The minister added that the delegation will meet with the Advisory Council and the major political parties that have won seats in parliamentary elections in order to assess their views regarding the government's reform program. She said an IMF delegation would return to Egypt in late January.
"The parliamentary elections went well help and provided a good climate for the negotiations," said Masoud Ahmed, IMF regional director and head of the delegation.
He said that there were many technical details of the agreement still to be resolved, and that this week's visit was to "hear and understand the Egyptian situation."