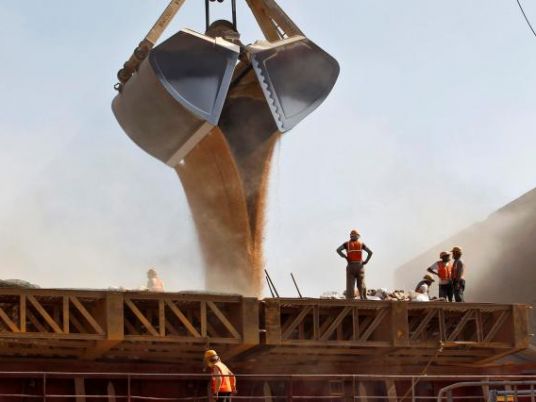 Egyptian businessman Naguib Sawiris appealed to the Ministry of Supply to buy and store more quantities of wheat in light of the Ukrainian crisis.
"Advice to the Minister of Supply… We must hurry to buy and store wheat before Ukraine and Russia war! They produce 30 percent of the world's wheat production, and if a war breaks out, all this will not be available and the prices will skyrocket," Sawiris tweeted on Tuesday.
Egypt, Lebanon and Libya are among the Arab countries that depend the most on wheat from Russia and Ukraine, while Egypt ranks first globally in importing wheat.
Russia tops wheat exports to Egypt, while Ukraine comes second.
On Monday, Russian President Vladimir Putin announced his country's recognition of the independence of separatist regions within Ukraine, Donetsk and Luhansk, and signed two decrees recognizing the two republics.
In its first reaction to the decision, Ukraine called for an urgent meeting of the United Nations Security Council on Russia's "illegal actions," Ukraine's Foreign Minister Dmytro Kuleba tweeted.
The White House announced that Washington would impose sanctions on any individuals or entities that deal with the two separatist regions in eastern Ukraine.
The White House said that US President Joe Biden called his Ukrainian counterpart Volodymyr Zelensky to condemn Russia's decision recognizing the breakaway regions in the east of the country.