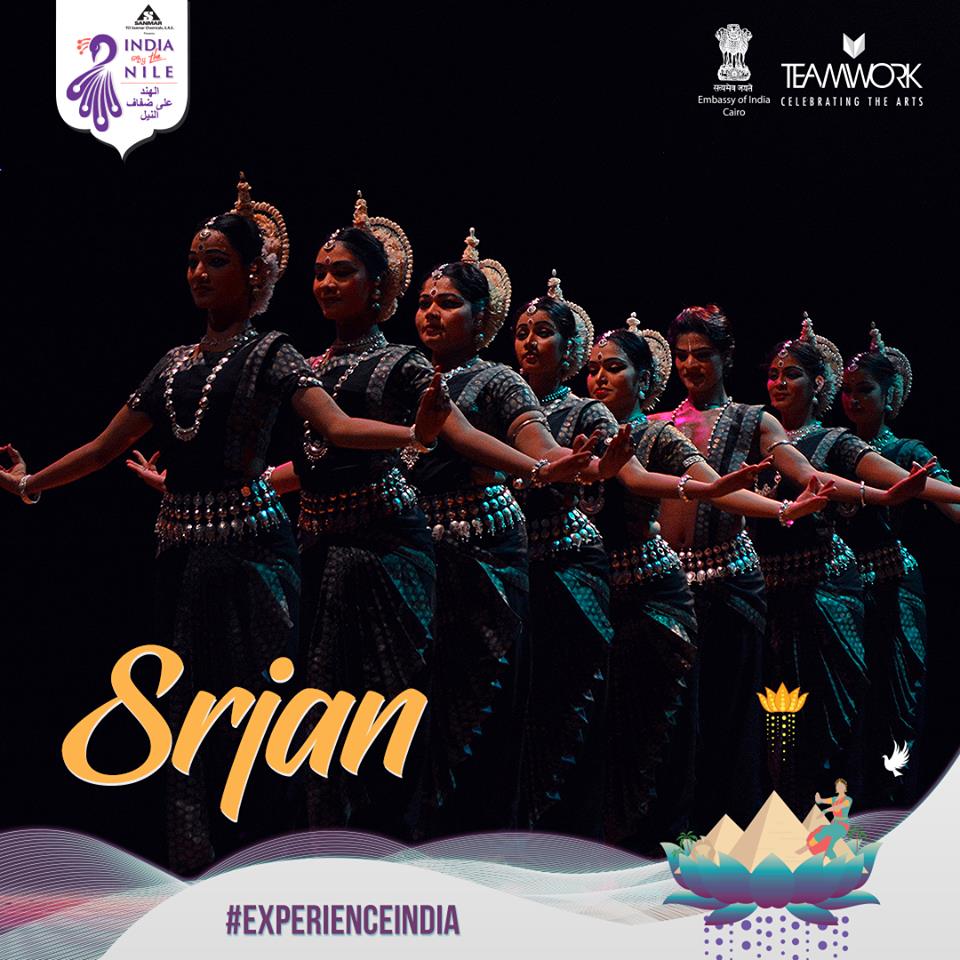 The Indian Embassy in Egypt, alongside Teamwork Arts, launched the seventh radiating edition of the cultural festival India by the Nile 2019 on Tuesday March 5, which will run until March 17. The festival's cultural and artistic events will take place in several Egyptian governorates including Cairo, Alexandria and Port Said.
"Although this is my first year to present India in this glamorous festival, I've heard impressive feedback when I was at New Delhi about the success of the prior six editions," the Indian Ambassador to Egypt Rahul Kulshreshth told Egypt Independent.
He added that the India by the Nile festival is a labor of love, pinpointing the challenges that face whoever works in the world of arts and culture.
Kulshreshth expressed his gratitude to the Egyptian audience appreciation for the precious editions.
Aiming to enhance the informal bilateral ties between Egypt and India, India by the Nile will be providing audiences in Egypt with India's spirited aesthetic events. The festival amalgamates diverse cultural as well as artistic strands through contemporary and classical performances in addition to seminars, food events and more.
In memory of Mahatma Gandhi's 150th birthday
Remarkably, India by the Nile 2019 tremendously pays tribute to Mahatma Gandhi's 150th birthday.
"Our excitement for this year's edition is to the extreme because we are celebrating the 150th birthday of our peace icon and the founder of our republic, Mahatma Gandhi,"  Sanjoy K. Roy, Managing Director of Teamwork Arts, stated to Egypt Independent, pointing out that this year's dynamic program is a portrayal of Gadhi's non-violent beliefs.
"It always feels like home to be here in Egypt again; there is always something familiar that binds both countries' cultures together, which is the sense of unity," Roy added. He referred to the common cultural ground that brings both countries together, insisting that Egyptians along with Indians love attending dramatic shows by the Nile, eating spicy food and more popular traditions.
Egypt is a safe place for tourism and investment
India by the Nile's chairman avowed that throughout the past seven years, the Indian sponsors and organizers have worked hand in hand with the Egyptian government, showing that Egypt is a secure place to welcome tourists from the entire world as well as housing foreigner investments.
In a like manner, the head of TCI Sanmar, the festival's main sponsor, P.S. Jayaraman, stated that the company's investments in Egypt are approximately worth $1.5 billion, emphasizing his deep pleasure to be associated with India by the Nile, saying that it is part of their company's social responsibility activities.
Expressing the Indian willing to be more open towards other cultures, especially Egypt's, people behind the festival believe that most importantly is to draw a realistic picture for how Indians are dressed and eat, in addition to their favorite visual arts.
As the Indian ambassador asserted the vibrant and colorful facets depicted in this year's program, a press conference was held at Semiramis Intercontinental Hotel in which the program was fully presented as following:
Meditating events
As known, when it comes to meditating, India should always outshine as it is considered the most prominent traditional medicine. On the festival's sidelines, the festival will host four yoga sessions in Egypt at El Sawy Culture Wheel on March 8, Child Museum on March 9, October 6 University on March 12 and Misr Public Library on March 14.
Moreover, one session of yoga will be carried out at Bibliotheca Alexandria on March 11, while another will be at the Culture Center in Port Said.
Dancing Events
The renowned Bollywood choreographer Gilles Chuyen will conduct numerous Bollywood dance workshops that will take participants for almost two hours in a dazzling experience where they will learn dance routines.
Six workshops will be held in different cultural places in Cairo in addition to multiple workshops in Alexandria and Port Said.
Chuyen is a Bollywood star who gained his dancing experience from various trainings in France in folk, modern jazz, ballet and contemporary dance styles.
In order to evoke a sense of freedom through dancing, an Indian classical dance show will be choreographed by Guru Mohapatra in which images from Hinduism, Christianity and Islam will be infused together.
Two workshops will take place: one in Cairo and the other in Alexandria on March 10 and March 11.
Music Events
Memorizing the Mahatma, "Images of Truth" is a non-verbal musical adaptation for one of humankind's most iconic figures: Gandhi. The artistic show will use special style through puppets, masks and various objects used by actors and dancers as well. The theatrical show will be staged at El Sawy Culture Wheel on March 9 and at the Pyramids Language School on March 10.
One of the most awaited performances is the percussion show by the Grammy Award-winning Vikku in which three percussion shows will be held from March 12 until March 16.
Furthermore, the versatile artist Harpeet, who is known by his original music compositions, will stage several music halls in Cairo, Alexandria and Port Said on March 8, March 9 and March 15.
Food Fiesta
With a 500-year history in the world of food, Indian cuisine is known for its sensational aromas of spices, and Chef Picu will provide Semiramis Intercontinental Hotel with a wider grasp and canvas. Notably, Chef Picu is the executive chef of A Ta Maison in New Delhi.
Dozens of film screenings and businesses will thrive in the three governorates on the sidelines of the festival.