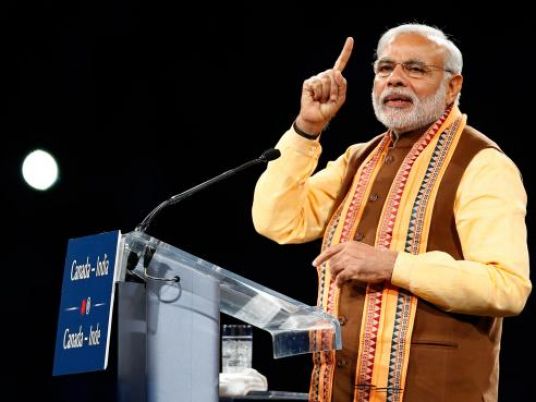 Indian Prime Minister Narendra Modi will "expand" his cabinet on Tuesday, a government spokesman said, largely filling up vacancies caused by ministers resigning or moving to other roles.
The spokesman didn't give details, but sources in the government and the ruling party have told Reuters that major changes are unlikely.
Modi is widely expected to choose some of his team from the most populous state of Uttar Pradesh where elections will be held early next year, aiming to give it more political heft in the government.
The state is viewed as a crucial test for the ruling Bharatiya Janata Party in its re-election bid in national elections in 2019.
Including Modi, there are currently 64 ministers in the federal cabinet.
The revamp comes days before Modi leaves for a five-day trip to Africa.