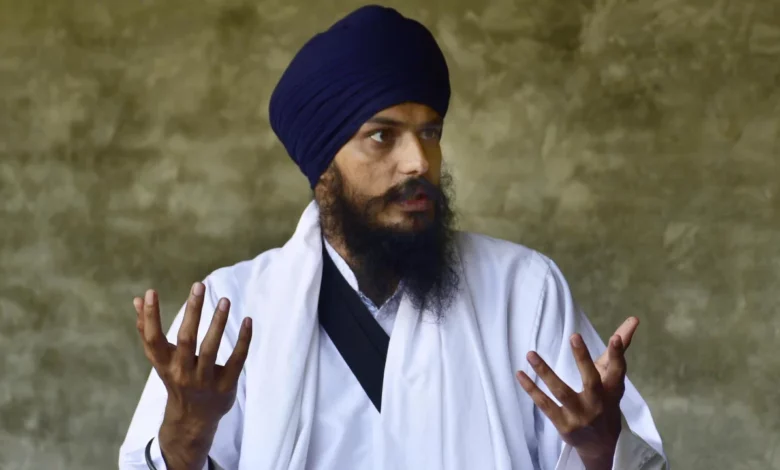 CNN
 —  Police in
India
say they have arrested alleged Sikh separatist leader Amritpal Singh, bringing to an end a massive months-long manhunt.
The news was announced in a tweet on Punjab Police India's official Twitter account.
Singh was arrested in Moga, Punjab, in the northwest of India, but will be taken to a high-security jail in Assam in India's far east, according to CNN's Indian affiliate News 18.
Singh is a leading ideologue within the Waris De Punjab group, an outlawed separatist movement that seeks to establish a sovereign state called Khalistan for followers of India's minority Sikh religion.
Police have been searching for Singh since March 18, when he was accused of attempted murder, obstruction of law enforcement, and creating "disharmony" in society.
The manhunt has revived calls for an independent Sikh homeland in India's Punjab state, stoked fears of violence, and revived painful memories of a bloody insurgency that killed thousands.
In March, while police searched for Singh, Indian authorities blocked internet access for about 27 million people in the state of Punjab, one of the country's most extensive blackouts in recent years.
With previous reporting by Rhea Mogul