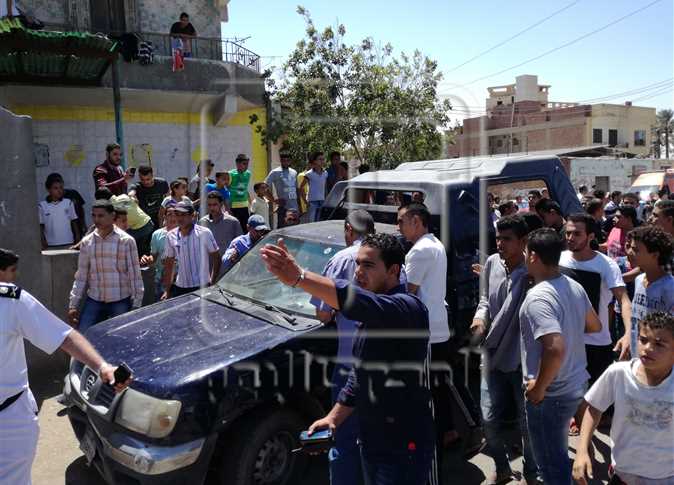 The Interior Ministry announced on Wednesday that it managed to identify and eliminate the perpetrators of the Badrashin militant attack that led to the death of five policemen earlier this month.
According to a statement released from the Interior Ministry, numerous investigative teams were formed directly following the attack.
"The work of the investigative teams focused on gathering information on and tracking the perpetrators, in addition to reviewing the database of terrorists based in Badrashein," the Ministry's statement read.
The teams identified a takfir stationing point as responsible for the attack; the barrack was led by fugitive militant Hassan Attallah, who is wanted over charges of assaulting guards of the Niger Embassy in Cairo.
The Ministry's statement said that Attallah executed the attack with two other militants — Emad Salah and Ezz Eid — with help from others who monitored and planned the operation.
When security forces approached the stationing point, located in 6th of October city, to arrest the culprits, the fugitives opened fire against them. Consequently, the police responded by shooting the culprits, killing two of them. The remaining involved criminals were arrested.
Police forces based in Cairo and Delta governorates have been suffering from multiple small-scale attacks by militants believed to be members of two terrorist groups — Hasm and Lewaa El Thawra
The Interior Ministry claims that the two aforementioned groups are affiliated with the Muslim Brotherhood.