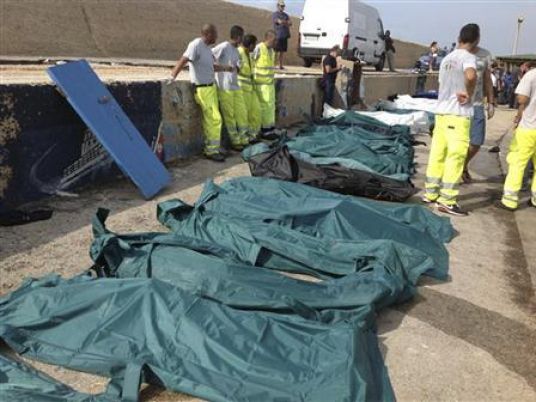 Iran and six world powers struggled on Friday to budge sticking points in negotiations aimed at securing an interim accord to curb Tehran's nuclear program in exchange for sanctions relief.
Western diplomats close to the talks played down the possibility of an imminent breakthrough in the three-day talks that began on Wednesday after the United States, Russia, China, France, Britain and Germany came close to winning concessions from Iran in the last round of negotiations two weeks ago.
They said some progress had been made during the first two days and the number of disagreements reduced. But Iran's insistence that the six powers explicitly acknowledge its right to enrich uranium – something that can be used in civilian and military nuclear programs – was a difficult issue to deal with.
Policymakers from the six major powers have said an interim accord on confidence-building steps could be within reach to defuse a decade-old stand-off and dispel the specter of a wider Middle East war over the Islamic Republic's nuclear ambitions. At stake for Iran is a temporary lifting of some sanctions to give it access to much-needed cash and possibly sell more oil.
Western diplomats said there was still a chance U.S. Secretary of State John Kerry would come to Geneva again to join foreign ministers from the other five members of the six-nation group in another attempt to finalize an elusive deal.
But a senior European diplomat told reporters the ministers would only make the trip if there was a deal to sign.
"We have made progress, including core issues," the diplomat said, adding that "there are four or five things still on the table" that need to be resolved.
Iranian Deputy Foreign Minister Abbas Araqchi, one of Iran's senior nuclear negotiators, urged the six powers to be flexible.
"We're currently working on a text, the majority of provisions of which there is common understanding on, and this points to progress," he was quoted as saying by Iran's IRNA news agency. "But we have some differences that we have still not resolved."
"If the other side show flexibility, we can reach an agreement," he said. "If the [six-power group] is not flexible in its excessive demands, the negotiations will not progress."
'NOT USEFUL'
Iranian Foreign Minister Mohammad Javad Zarif and European Union foreign policy chief Catherine Ashton, who is coordinating the talks on behalf of the five permanent U.N. Security Council members and Germany, met again on Friday morning to explore ways to narrow differences on the outstanding sticking points.
There was no immediate word from that meeting on whether they succeeded in getting any closer to a signable accord. But one Iranian delegate said "this morning's session was better than the one last night."
A senior Western diplomat said late on Thursday that it would "not be a tragedy" if the third round of Geneva negotiations adjourned without a deal and reconvened in a few weeks to try again.
Finding common ground on the contours of an agreement designed to start removing the risk of Iran developing a nuclear weapons capability – an intention it denies having – has been complicated.
Meanwhile, Israel continued its public campaign of criticizing the offer of sanctions relief for Iran, voicing little optimism it could help bring an end to what Israel and the West see as the threat of an eventual Iranian nuclear arsenal.
"We think it's not a useful agreement, perhaps even damaging," Israeli Deputy Foreign Minister Ze'ev Elkin told Israel Radio. "We are certainly interested in improving it as far as possible. But even those who support the agreement say the only goal of the agreement is to play for time."
He appeared to be referring to France, which has taken a harder line than other Western powers and repeatedly urged the six-power group not to make too many compromises with Tehran.
The renewal of nuclear negotiations with Iran became possible after the June election of Hassan Rouhani, a relative moderate, as president on promises of improving the economyand mending ties with the West.
Under discussion is an Iranian suspension of some sensitive nuclear activities, above all medium-level uranium enrichment, in exchange for modest sanctions relief. That would involve releasing some Iranian funds frozen in foreign bank accounts and allowing trade inprecious metals.
The United States may also agree to relax pressure on other countries not to buy Iranian oil. Iran has made clear it is most interested in resuming oil sales and getting relief from international sanctions on Iranian banking and financial transactions that have hobbled the oil-dependent economy.
For the six powers, an interim deal would mean Iran would have to stop refining uranium to a concentration of 20 percent – a relatively short step away from the level required for weapons – accept more exhaustive U.N. nuclear inspections and mothball the Arak reactor, a potential source of weapons-grade plutonium.
The U.S. delegation at the talks has said no country has an inherent right to enrich uranium, but also indicated that some kind of compromise on the issue was possible. But the U.S.'s ability to be flexible is limited, especially in light of skepticism in U.S. Congress about cutting a deal with Tehran.
U.S. Senate Majority Leader Harry Reid said on Thursday he was committed to pursuing a tougher Iran sanctions bill when the Senate returns from a holiday recess early next month.
President Barack Obama has urged Congress to hold off on any new sanctions to avoid derailing diplomacy in Geneva.
If a preliminary agreement is reached for a six-month suspension of some of Iran's most sensitive nuclear work, the six powers and Tehran will use that time to hammer out a longer-term accord that would run for several years.