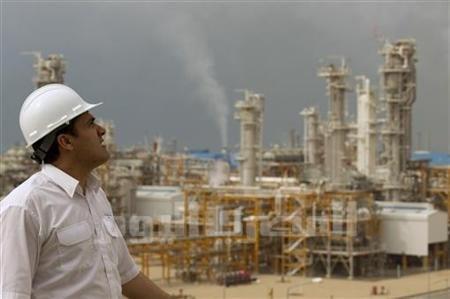 Iran urged its Gulf Arab neighbors Thursday to reconcile themselves to the international rapprochement that led to its July nuclear agreement with world powers and to halt their hostile propaganda.
Foreign ministry spokeswoman Marizeh Afkham said that a joint statement issued by Gulf Arab foreign ministers on Tuesday accusing Iran of interference in their countries' internal affairs was the same baseless rhetoric some of them had been uttering for decades.
"It is surprising that in the post-nuclear talks atmosphere, two or three of our southern neighbors… try to continue the failed policy of considering the Islamic Republic of Iran a threat," she said.
"Some Gulf Cooperation Council members who hindered the talks process are now angry over the success of diplomacy… and think they can undermine international support for dialogue by repeating the same threadbare allegations."
Regional heavyweight Saudi Arabia and its Sunni-ruled neighbors accuse Shi'ite Iran of meddling in Bahrain, Iraq, Lebanon, Syria and Yemen.
Tehran counters that it is Riyadh and its allies who are destabilizing the region through their support for rebels in Syria and their military interventions in Bahrain and Yemen.
Five of the six GCC states — Bahrain, Kuwait, Qatar, Saudi Arabia and the United Arab Emirates — have troops fighting against Shi'ite rebels in Yemen they accuse of being proxies of Iran. Only Oman does not.