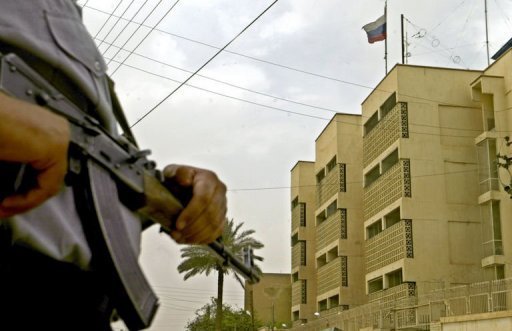 Iraqi Prime Minister Haider al-Abadi on Monday ordered an investigation into allegations of corruption in weapons deals that risks re-igniting a political crisis ahead of planned military moves to retake Mosul from Islamic State.
Infighting over anti-corruption measures, which stalled government activity for several months and sparked clashes between protesters and security forces in Baghdad earlier this year, threatens to slow momentum to recapture Mosul and capitalize on battlefield gains against the ultra-hardline militants.
Iraqi Parliament Speaker Salim al-Jabouri denied charges of corruption made at a closed parliament session by Defense Minister Khaled al-Obeidi that was broadcast late Monday on state television.
Obeidi told the session that Jabouri and other MPs he identified had lobbied on different occasions on behalf of companies or businessmen seeking contracts to sell planes, Hummer all-terrain vehicles, civilian cars or foodstuff to the army, or to appoint soldiers, officers and personnel at the ministry.
Abadi said in a statement that he had directed the Integrity Commission, a government body tasked with fighting corruption, to investigate the accusations.
Obeidi had been summoned to parliament to respond to allegations of graft in the Ministry of Defense, which has been accused of wasting billions of dollars in public funds and weakening the armed forces to the point where they collapsed in 2014 in the face of the Islamic State threat.
"What happened today was a charade in order for the questioning not to be held", Jabouri said in a televised news conference following the session. He also said he would refrain from chairing parliament until he can clear his name.
Islamic State seized a third of Iraqi territory two years ago, but has since been pushed out of many of those areas by Shi'ite Muslim militias and a military that is slowly being rebuilt with the support of a U.S.-led coalition.
Former Prime Minister Nuri al-Maliki, who was forced to resign following the Islamic State surge, was acting defense minister at the time.
Abadi has been trying for more than two years to tackle corruption in Iraq, which ranks 161 out of 168 on Transparency International's Corruption Index, but has faced resistance from much of the country's political elite.
Obeidi told state television in an interview on Saturday that the summons to appear in parliament was "a conspiracy by the corrupt, a political targeting because of tackling corruption".
He said that since taking over the ministry, he had cut down significantly on graft in weapons deals and "ghost soldiers" – members of the military who do not exist but whose salaries are collected.