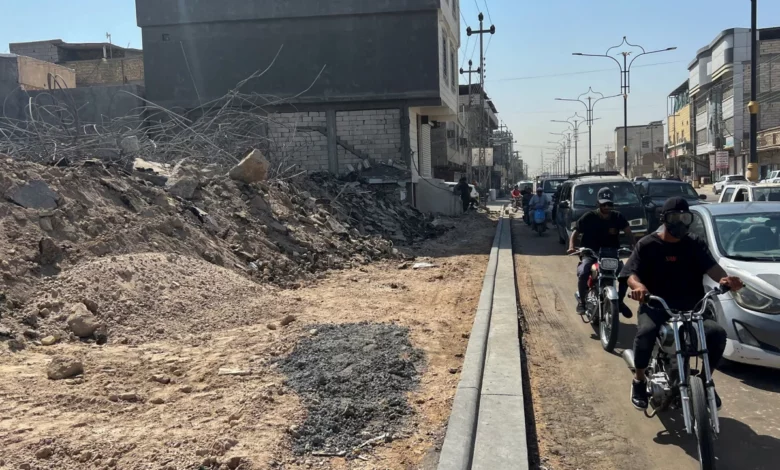 Baghdad, Iraq
CNN
 —  Condemnation grew in
Iraq
after a 300-year-old minaret, viewed as a heritage site by the Ministry of Culture, was demolished in the southern city of
Basra
on Friday.
Built in 1727, the 11-meter Siraji minaret, was demolished to create road expansion following complaints of traffic around the mosque, Basra Governor Assad Al Eidani said in a televised interview with Al Taghyeer news channel on Friday.
Al Eidani, who was in attendance when the centuries-old mosque was being demolished, said that that it was in the name of public safety as the minaret was in danger of falling.
He added that the leveling was a necessary step for road expansion in a growing city experiencing traffic jams.
Local residents and government officials were left furious with the decision to proceed with the demolition.
Iraq's Minister of Culture Ahmed Al Badrani threatened legal action and called on Sunni and Shia parties to intervene.
The Sunni endowment, who own the land and the mosque, say that the demolition violated a long-standing agreement with the government of Basra to arrange a safe removal of the historic minaret and include it in a new mosque, rather than have it destroyed.
A resident of Basra, Ahmed Ali Ibrahim, told CNN that the people of the city "are in pain" over the demolition of the historic minaret.
"Other solutions should've been found instead of demolishing it," Ibrahim said.
"All countries preserve their history, unlike Iraq, which is demolishing its antiquities," Ibrahim added.