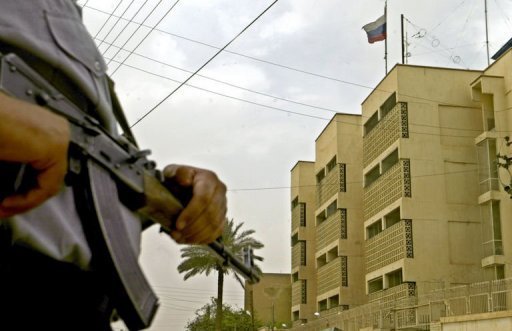 Iraqi police confirmed on Monday that three US nationals had been reported missing in Baghdad, and that it was investigating reports they were kidnapped.
Iraqi security forces set up checkpoints early on Monday in the Dora neighborhood southeast of Baghdad, where media reports have said three US nationals were abducted on Friday, witnesses said.
"We have no clear indication about the circumstances of their disappearance," a senior police officer said on condition of anonymity.
Two Iraqi army helicopters were seen hovering over the district while police SUVs patrolled the streets.
The US State Department said on Sunday it was working with Iraqi authorities to locate Americans reported missing, without confirming that they had been kidnapped.
Dubai-based news channel Al Arabiya reported on Sunday that three US nationals had been kidnapped in Dora on Friday. Citing its own sources, it said the Americans were "contractors or trainers" employed by US companies at the Baghdad airport.