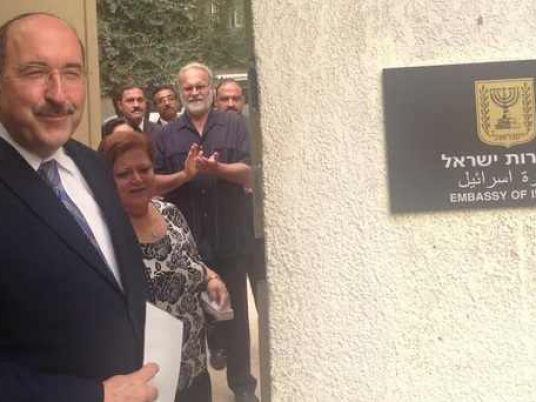 The staff to Israel's embassy in Cairo has been ordered to stay at home because of security concerns, the Shin Bet security service said Tuesday.
The Israeli Foreign Ministry has declined to comment, but Israel's Channel 2 television said that for three months, ambassador David Govrin and his staff have been working from Jerusalem.
"Due to security considerations, the return of the Foreign Ministry's embassy team to Cairo has been curbed," the Shin Bet said in a brief statement.
Israel re-opened its embassy in Egypt in 2015, four years after it was stormed by dozens of protesters in violence that led to the evacuation of the ambassador.
The ambassador then, Yitzhak Levanon, and other staff were airlifted from Egypt after demonstrators attacked the city centre embassy in September 2012, in a protest over the shooting of five Egyptian security guards by Israeli soldiers pursuing militants who had ambushed and killed eight Israelis along the border.
Ties between Israel and Egypt have become closer since the Egyptian army overthrew Egyptian President Mohamed Morsi in 2013 following mass protests against his rule.
The two countries, which signed a peace treaty in 1979, cooperate on security matters in Egypt's Sinai peninsula, where Islamist militants have attacked Egyptian troops and occasionally launched rockets into Israel.
Israel is also involved in talks over the sale of natural gas from its offshore Leviathan field to Egypt, but a deal has not yet been signed.