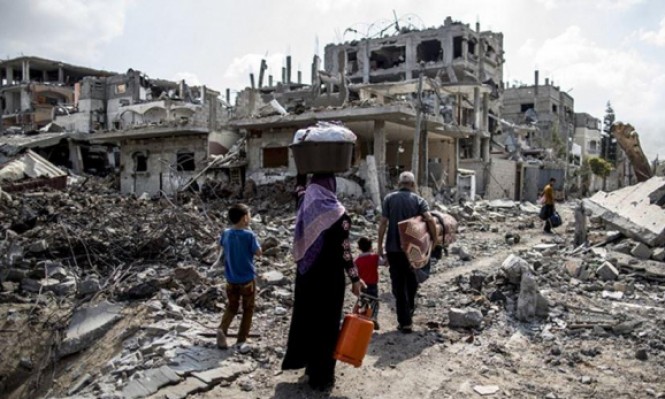 The Israel-Gaza border fell quiet on Wednesday under an Egyptian-brokered ceasefire after the most intense flareup of hostilities between Palestinian militants and Israel since a 2014 war.
Militants from Hamas, the dominant group in Gaza, and Islamic Jihad fired dozens of rockets and mortar bombs at Israel throughout Tuesday and overnight, to which Israel responded with tank and air strikes on more than 50 targets in the enclave.
There were no reports of further fighting after Palestinian and Israeli attacks in the early hours of Wednesday, and both sides appeared to back away from a slide toward a new war after weeks of violence along the border.
Schools opened as usual in Israeli towns near the frontier where rocket warning sirens sounded frequently on Tuesday. Gaza's streets were filled with morning shoppers and children went to class.
A Palestinian official said Egyptian mediation led to a ceasefire, but the terms of the "understanding" did not go beyond "a restoration of calm by both sides".
"After the resistance succeeded in confronting the (Israeli) aggression … there was a lot of mediation in the past hours," Hamas' deputy chief in Gaza, Khalil al-Hayya, said, in a nod to Egypt's efforts.
"Firing has stopped since the morning and Israel conveyed a message that if it resumes, the attacks on Hamas and its associates will be even stronger," a senior Israeli official added.
"It all depends on Hamas," Israeli Intelligence Minister Israel Katz said on Israel Radio.
Islamic Jihad spokesman Daoud Shehab, acknowledging a ceasefire was in effect, said its success would depend on "whether Israel will refrain from any military escalation against Gaza".
Both Hamas and pro-Iran Islamic Jihad said they fired their salvoes in response to Israel's killing of at least 116 Palestinians since March 30 in Gaza border protests.