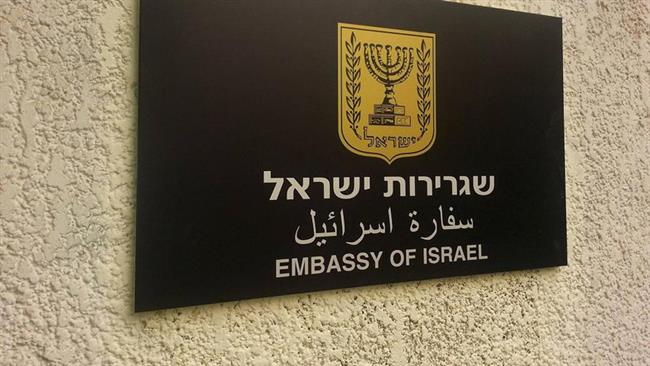 An Israeli delegation held talks with Egyptian officials this week about reopening the Israeli embassy in Cairo eight months after its closure, local Israeli newspaper Haaretz reported on Tuesday.
Israel's ambassador to Egypt, David Govrin, was pulled out of the country with the entire embassy staff in December. He has been working from Jerusalem since then.
The newspaper said Israeli intelligence and foreign ministry officials "were at the most recent of long-running negotiations" on Sunday, which are expected to result in ambassador David Govrin resuming his duties in the near future.
According to the Israeli officials, Sunday's talks were a continuation of several rounds that took place on the issue in recent months, Haaretz said.
"Over the past few weeks, understandings on principles have been reached, on substantially boosting the security arrangements around the compound where the embassy and the ambassador's residence are located," the newspaper reported.
An unnamed Israeli official told Haaretz that the domestic intelligence agency Shin Bet and Prime Minister Benjamin Netanyahu still need to make a final decision.
Due to security concerns, we have limited the return of the Foreign Ministry embassy team to Cairo," the Shin Bet, Israel Security Agency said at the time.
Since the attack on the Cairo embassy September 2011, when thousands of protesters stormed the building, there has been a gradual reduction of the Israeli presence in Cairo, even before the embassy was evacuated eight months ago.