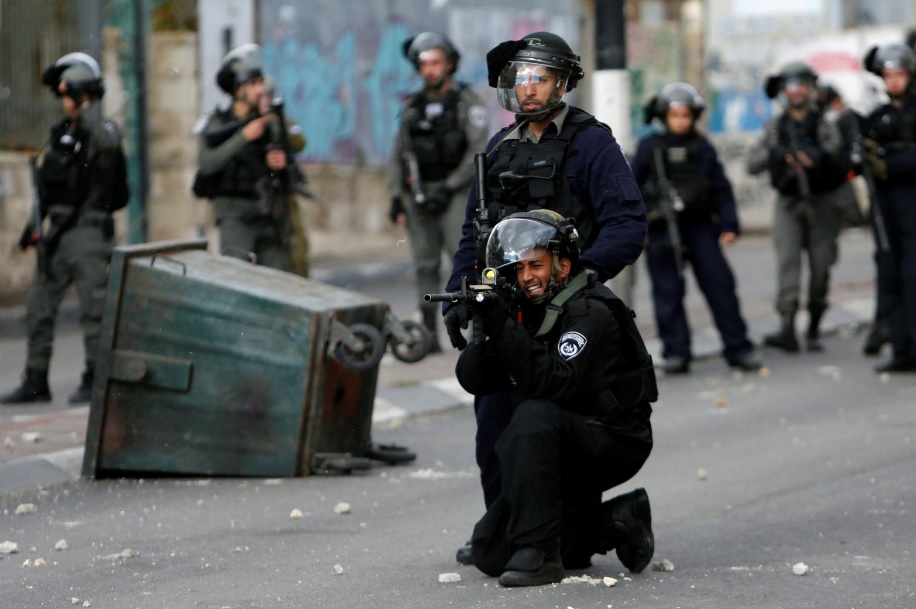 Seventeen people were wounded by Israeli army gunfire, medics said, when Palestinian protests erupted in the occupied West Bank and the Gaza Strip on Thursday after the United States recognized Jerusalem as Israel's capital.
In the West Bank cities of Hebron and Al-Bireh, thousands of demonstrators rallied with chants of "Jerusalem is the capital of the State of Palestine", witnesses said. Some Palestinians threw stones at soldiers.
One protester was hit by live fire and another 14 by rubber bullets, medics said. A military spokeswoman said soldiers had used "riot-dispersal gear" against hundreds of rock-throwers.
In the Gaza Strip, dozens of protesters gathered near the border fence with Israel and threw rocks at soldiers on the other side. Two protesters were wounded by live fire, one was in a critical condition, medics said.
An Israeli military spokeswoman had no immediate comment.
Palestinian authorities called a general strike in protest at US President Donald Trump's announcement about Jerusalem on Wednesday.
Israel considers Jerusalem its eternal and indivisible capital. Palestinians want the capital of an independent state of theirs to be in the city's eastern sector, which Israel captured in the 1967 Middle East war and annexed in a move never recognized internationally.