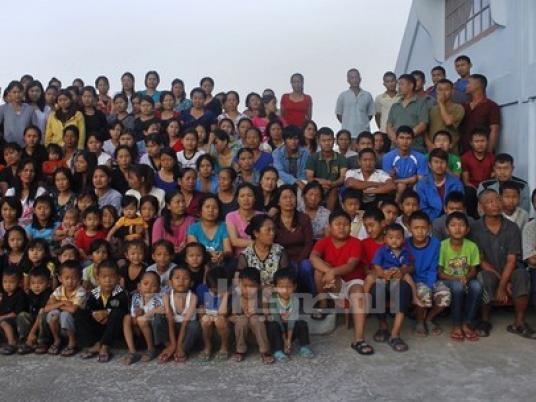 Three IDF soldiers were wounded by gunfire from militants at Jabal Kharif near the Israeli-Egyptian borders on Wednesday, while four attackers were killed by Israeli fires, according to Israel Radio.
The station said that helicopters and ambulances had carried the wounded troopers to hospitals.
"Shots have been fired at the Israel Defence Forces on the border with Egypt," a military spokesman said.
Israeli newspaper Yedioth Ahronoth's website had earlier reported that two soldiers were wounded in the incident, in which an anti-tank missile was fired at troops.
Meanwhile, a security source told Al-Masry Al-Youm that an exchange of fire took place between unidentified armed elements and Israeli forces. The source, who asked not to be named, said the Egyptian army had sent military reinforcements to the scene of the shooting to assess the situation.
Islamist militants have been active in Egypt's lawless Sinai peninsula that borders southern Israel since the ouster of former president Mohamed Morsy. The region has seen several bloody attacks that claimed the lives of dozens of police and army personnel.