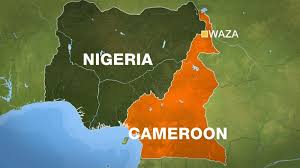 Israel's Iron Dome anti-missile shield shot down a barrage of mortar shells fired from the Gaza Strip on Tuesday after sirens sounded in southern Israel, warning residents to find shelter.
"A barrage of 25 mortar shells were launched toward several sites in Israeli territory. Most of the launches were intercepted by the IDF's (Israel Defense Forces) Iron Dome aerial defense system," the military said in a statement.
Tensions have been high along the border between Israel and Gaza, which is controlled by the Islamist militant group Hamas.
On Monday, Israeli tank fire killed a Hamas fighter at a frontier outpost while soldiers chased down and caught two other Gazan militants who tried to cross into Israel.
This follows weeks of Palestinian mass-demonstrations along the border, which Israel deems to be cover for attempts to breach the border fence.
At least 116 Palestinians have been killed and thousands hurt by army gunfire in the protests, drawing foreign censure of Israel's deadly tactics. Israel blames Hamas for provoking the violence, which the group denies.