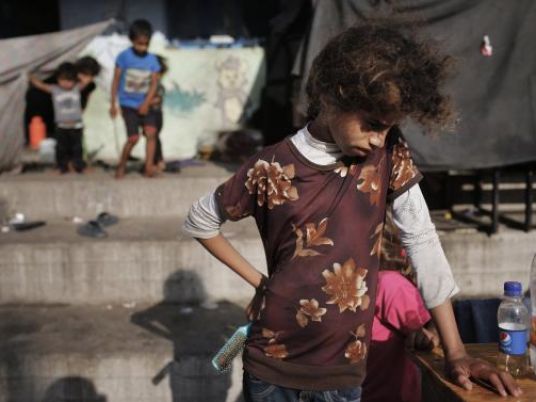 An Israeli delegation arrived on a private plane from Tel Aviv, on Tuesday, in a visit to Cairo that would take several hours, to resume indirect negotiations on calm in Gaza.
Informed sources said at Cairo airport that the delegation includes about three senior Israeli officials who are on charge of the indirect negotiations between Palestinians and Israel.
The delegation will meet with senior security officials in Egypt who oversee the indirect negotiations with Palestinians, as Egypt seeks reaching understandings about issues raised by the two conflicting sides, said the sources.
The sources added it was agreed to resume indirect negotiations on Tuesday instead of Wednesday, at the request of the Israeli side because of Jewish holidays. Negotiations will be based on what has been agreed upon in previous rounds of negotiations, according to the sources.
The Israeli raids on Gaza left more than 2,000 Palestinians dead since early July when Israel launched a military operation on the Gaza Strip over alleged accusations by Israel that Hamas had killed three Israeli teenagers.
The two sides reached a long-term truce on 26 August.
Edited translation from Al-Masry Al-Youm