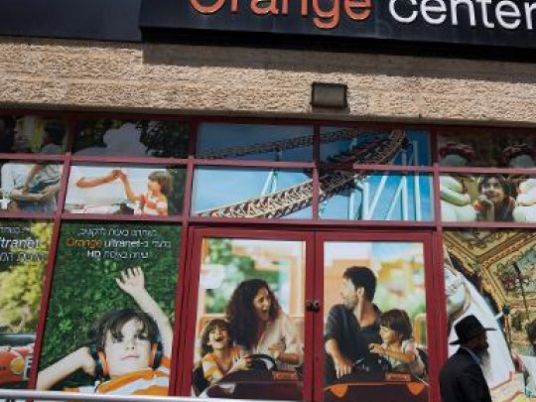 Israeli mobile operator Partner on Thursday accused French telecoms giant Orange of succumbing to pro-Palestinian pressure after its chairman said the firm was looking to withdraw its brand from Israel.
Partner, which has a licence from the French company to use its brand, has been attacked by rights groups for operating in Jewish settlements in the occupied West Bank, and Orange's chairman Stephane Richard said his "intention" was to cut ties with the Israeli firm.
The move drew a furious response from Partner as well as from the Israeli government.
"I am very, very angry. I think that what he said is the result of very significant pressure from pro-Palestinian (groups)," Partner CEO Isaac Benbenisti told Israeli army radio.
At the end of May, five non-governmental organisations and two unions in France asked Orange to state publicly its willingness to sever its ties with Partner and denounce "attacks on human rights" allegedly carried out by the Israeli firm.
Their claims were laid out in a report which alleged that Partner's business activities were contributing to the economic viability of the settlements and perpetuating a situation considered illegal by the international community.
Challenged on the matter in Cairo, Richard said: "Our intention is to withdraw from Israel. It will take time" but "for sure we will do it".
"I am ready to do this tomorrow morning… but without exposing Orange to huge risks."
His comments provoked an outcry in Israel, with deputy foreign minister Tzipi Hotovely sending a letter to the firm demanding clarification.
Benbenisti accused Richard of attacking Israel and called for the public to get behind Partner.
"We need to mobilise as a country to take care of this. Israel is attacked by the world. They try to isolate us," he said.