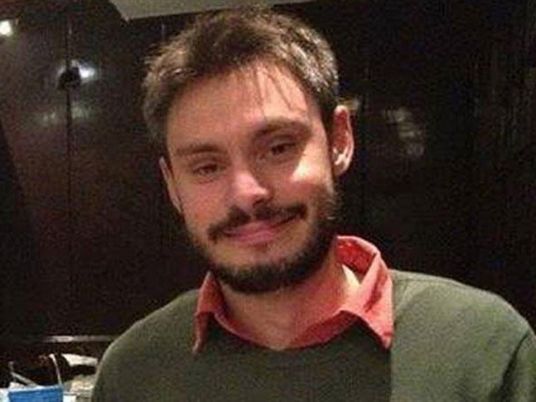 An Italian prosecutor said on Thursday that graduate student Giulio Regeni, who was kidnapped and murdered in Cairo two years ago, was killed due to his research into Egypt's independent labor unions.
On the second anniversary of his disappearance, Italy's main newspapers published an article written by Rome's chief prosecutor Giuseppe Pignatone summarizing the results of a joint investigation with Egyptian authorities.
In the article, Pignatone also said Regeni had been the target of Egyptian surveillance up until the day he vanished.
Egyptian officials have repeatedly denied any involvement in Regeni's murder and Egyptian Interior Ministry officials were not immediately available on Thursday for comment on Pignatone's remarks.
It is the first time that Pignatone has publicly discussed the results of the investigation. No-one has been accused of Regeni's murder.
"The motive can be easily traced to Giulio's research activities during his months in Cairo," Pignatone wrote.
"What also has become clear is that Giulio had for months attracted the attention of Egypt's state apparatus, which continued in an increasingly pressing way until January 25," Pignatone said, referring to the day he disappeared.
Regeni's disfigured body was found around a week later in a ditch outside Cairo.
The Italian had been researching Egypt's independent labor unions for a doctorate at Britain's Cambridge University. Rome prosecutors this month seized the computer and cell phone of his Cambridge tutor, Maha Abdelrahman. Pignatone said an initial examination of the material showed it was "useful".
Cambridge University has rejected any suggestion Abdelrahman might be implicated in his death.
The Regeni case has strained ties between Egypt and Italy, which recalled its ambassador over the case. Relations were restored in August when Rome said it would return its ambassador to Cairo and continue to search for Regeni's killers.