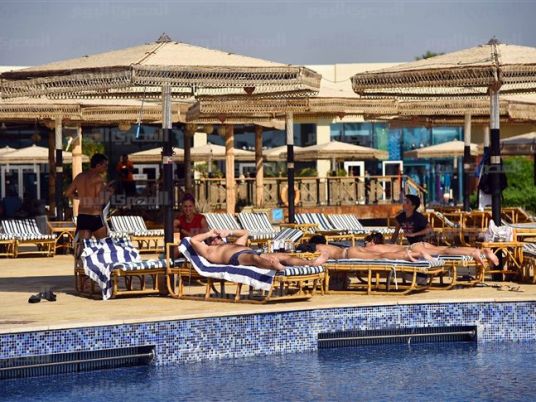 Bookings by Italian tourists planning a trip to Egypt next summer are down 90 percent from the 2015 season, and the recent murder of Italian student Giulio Regeni in Cairo could be a factor, according to comments from an Egyptian tourism official published on the Amwal Alghad business news website.
Mohamed Abdel Gabbar, head of international tourism at the Egyptian Tourism Promotion Authority, said that the decline comes despite Italy's position among the top countries investing in the Egyptian tourism sector. Between January and November 2015, Italy ranked fifth in terms of Italian tourism-related investment, he said.
Abdel Gabbar made the statements during a recent travel fair in Milano.
"In 2004, Italy was the first country to achieve one million tourists to Egypt," he said, noting that the rate of reservations for the next summer was "worrisome."
According to the website, Italy ranked sixth in 2015 among countries exporting tourists to Egypt, with nearly 333,000 visitors.
"Travel operators … are very interested in the murder of Regeni and the results expected from investigations, as well as the issue of airport and tourist-zone security," said Abdel Gabbar.
The discovery of Regeni's dead, mutilated body on a Cairo highway earlier this month prompted Italy to summon Egypt's ambassador and call for a thorough investigation.
According to Abdel Gabbar, Egypt is seeking to increase Italian tourist numbers through increased marketing in the Italy, with the aim of countering what he described as "the defamation campaign" seeking to "make use" of Regeni's death.
According to a report released by the government's Central Agency for Public Mobilization and Statistics in January, Egypt recorded a 43.7 percent drop in incoming tourists during December 2015 to 440,000 visitors, down from 781,600 in the same month of 2014.