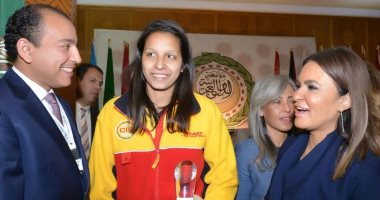 International Women's Day (IWD) is a global celebration of the social, economic, political, and cultural achievements of women; moreover, it marks a call to action to accelerate gender-parity. Joining millions of people around the world, logistics company DHL Egypt is commemorating March 8th its own way by breaking some work-related stereotypical gender roles and hiring the first ever female delivery personnel in the Middle East North Africa region.
20 year-old Nasra has been accepted to join the team of DHL Egypt, the leading logistics company, as part of the firm's ongoing efforts to develop and enhance the role of Egyptian women in the labor market.
"DHL cannot be more proud. The company's current vision is more comprehensive, we are working to integrate young women who are motivated and ambitious into our team because we value their input in society," DHL general manager Ahmed El Fangary said.
Over the past three years, the appointment of women in DHL Egypt has grown by about 25 percent annually as the company aims to achieve targets of a balanced working environment between male and female employees, according to El Fangary.
Even though some people in society may regard the appointment of a female as a delivery personnel as "unacceptable," Nassra believes that she's breaking preconceived stereotypes of what a woman can or cannot do.
"My happiness today cannot be contained. I'm very proud to be able to tell the world that certain kinds of jobs are not limited to a specific gender," Nassra said.
Nassra, as well as multitudes of other women around Egypt, have been waiting around for decades for more inclusive and gender-balanced economic participation. Nassra hopes other companies would follow the lead of DHL to encourage more women to serve as vital members of their teams.
According to the company's statement, DHL has been awarded "best employer award" for the third year in a row, as it continuously pushes its employees to develop their potential by setting various training programs.
"Our employees are the key partners in any success that the company has achieved, and we will continue to focus on providing the best management environment for both our customers and employees, El Fangri added.