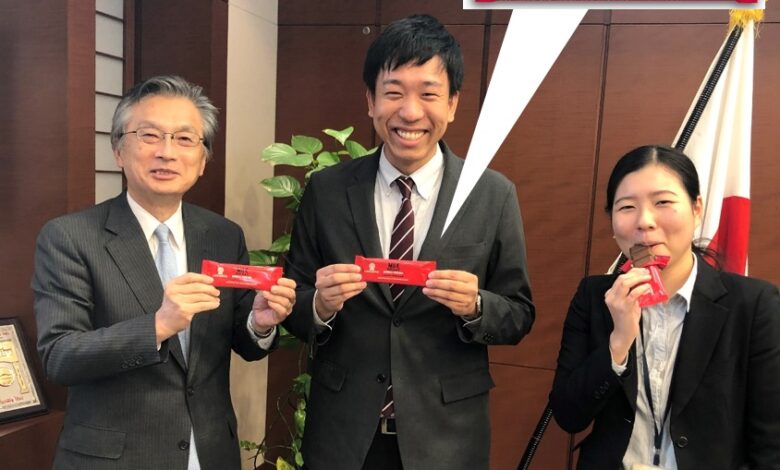 The Embassy of Japan in Egypt announced on its official Facebook page that it would be introducing a new type of healthy Japanese sugar-free chocolate made in Egypt.
"This sugar-free chocolate is produced and sold by the Japanese company Saraya in Egypt, and uses a natural sweetener called (Lakanto) instead of sugar," the embassy said.
"This natural sweetener (Lakanto) is amazingly calorie-free. Not only in Japan, but also in the United States, Asia and Europe, it has become an opportunity to review eating habits to improve health."
They added stated that Saraya Company is also building a soap and Lakanto factory in the Suez Canal Economic Zone.