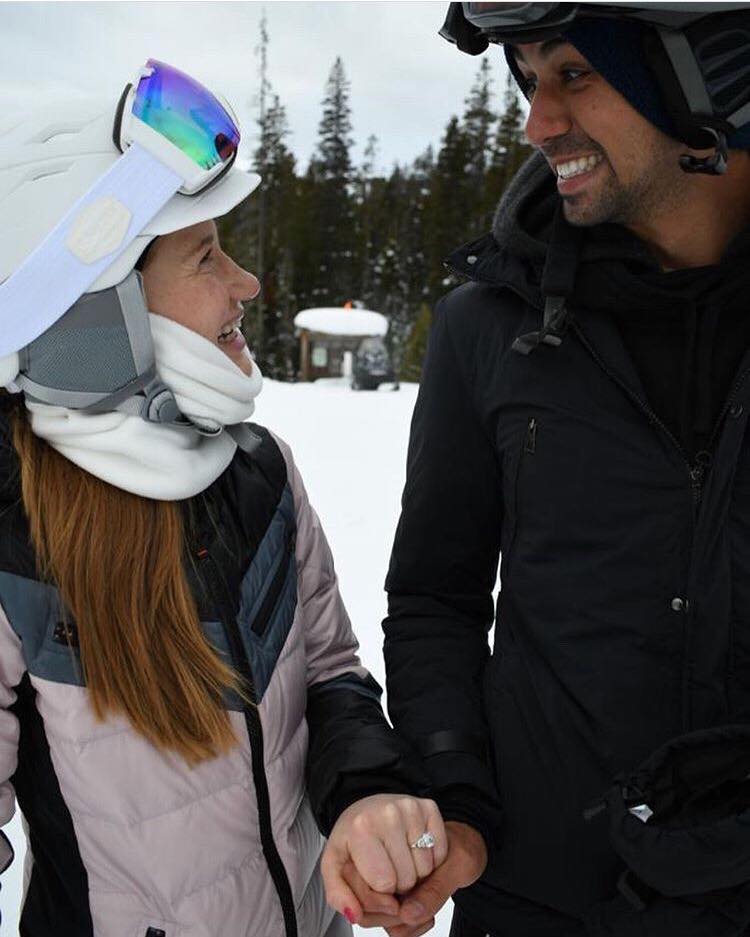 Jennifer Gates, 23, daughter of Microsoft's founder and the world's richest man Bill Gates, got engaged to Egyptian athlete Nayel Nassar in a surprising proposal organized by her fiancé on a skiing holiday, according to an announcement made by the couple on their official Instagram accounts on Wednesday, January 29.
With sweet words, the 29-year-old Egyptian showjumper shared photos for the proposal, expressing his love for Jennifer as well as his excitement to launch his life journey with her.
"Here's to a forever," he commented.
Having been raised by his family in Kuwait, Nassar, who ranked number 35 globally in the sport, is set to represent Egypt in showjumping at Tokyo's 2020 Olympics.
Jennifer, a Stanford medical graduate who is also passionate about equestrian sports, shared her happiness on Instagram, showing off her new diamond ring gifted to her by the Egyptian athlete, who she has been dating over two years now.
She further expressed her gratefulness for having a fiancé with whom she shares diverse common interests and passions, such as horseback riding and showjumping, highlighting as well the thoughtfulness of Nassar's choice of a ski resort for the location of the proposal.
"I can't wait to spend the rest of our lives learning, growing, laughing and loving together. Yes a million times over," Jennifer wrote, addressing Nassar.
Named the richest person worldwide in 2017, Bill Gates, who founded Microsoft with Paul Allen in 1975, is also known for his philanthropic work.
He established the world's largest private charitable organization, according to Forbes, alongside his wife Melinda, and has donated $35.8 billion worth of stocks from Microsoft.
Photo credit: Nayel Nassar's official Instagram account