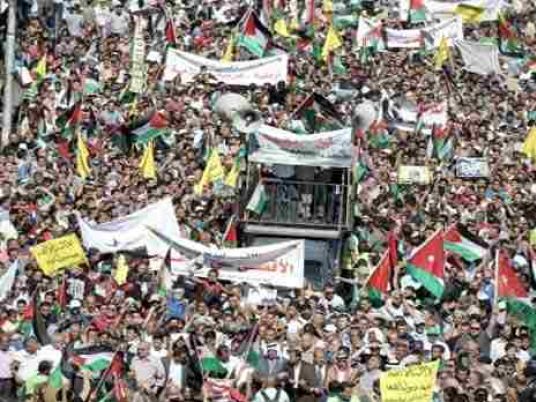 Thousands of protesters staged a protest in Amman on Friday to demonstrate against a US$10 billion gas deal between Jordan and Israel.
The deal will supply 1.6 trillion feet (tcf) of gas to Jordan's National Electric Power Company and marks a significant step forward in Israel's efforts to exploit its offshore gas reserves.
But protesters said they didn't want a deal with Israel, saying the government had other energy alternatives.
Israeli Prime Minister Benjamin Netanyahu has often played up Israel's potential as an economic partner with Sunni Arab countries in the region.
In that respect, the deal with Jordan represents a breakthrough. While Israel and Jordan signed a peace deal in 1994, relations are not always good, but as economic ties deepen, Israel hopes they will become firmer.
Talks on the contract began more than two years ago.
The 15-year deal for the massive Leviathan natural gas field, which holds an estimated 22 tcf of gas, should help the U.S.-Israeli group secure funds to bring it online.
Production is expected to begin around 2019 or 2020.