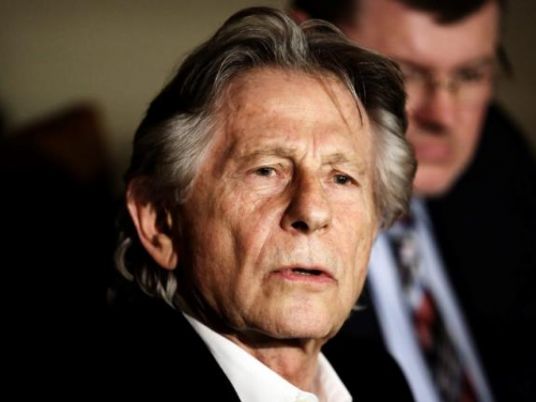 A US judge on Monday rejected a motion by fugitive filmmaker Roman Polanski seeking assurances that he can return to the United States without fear of being jailed for having sex with a minor four decades ago.
The Oscar-winning director of "The Pianist" and "Chinatown" was accused of drugging the 13-year-old before raping her at film star Jack Nicholson's house in Los Angeles in 1977.
He admitted to statutory rape, after a number of more serious charges were dropped, and spent an initial 42 days in jail before getting out on bail ahead of his trial.
But in 1978, convinced that a judge was going to scrap his plea deal and send him to prison for decades, Polanski fled to France and has been on the run ever since.
His attorney Harland Braun told Los Angeles Superior Court that the 83-year-old filmmaker, who lives in Paris, had "already done his time" and wanted to resolve the case with a finding that he has completed his sentence.
He asked Judge Scott Gordon to order prosecutors to give some indication of how much time — if any — they want Polanski to serve if he returns.
"The people have unambiguously stated their desire to avoid discussing any substantive issues regarding Polanski's case until he is physically present in the court's jurisdiction," Gordon wrote in a 13-page ruling.
"The district attorney is acting well within her discretion to decline to state a position to defendant absent from court and in warrant status."
The district attorney's office had objected to what they say amounted to an "advance preview" of Polanski's potential sentence.
'Wealthy Celebrity'
"The people simply do not believe that it is in the best interests of justice to give a wealthy celebrity different treatment from any other fugitive from justice," Deputy District Attorney Michele Hanisee said.
Hanisee wrote in a filing to the court that Polanski "wants answers — but will only show up if he likes the answers."
"He forfeited his right to make requests of the court when he fled," she added.
Polanski has been engaged in a decades-long cat-and-mouse game with US officials seeking his extradition for trial, before a global audience split between continuing outrage and forgiveness for his acts.
He was arrested in Switzerland in 2009 on a US extradition request and spent 10 months under house arrest before Bern rejected the US order.
The US then asked Poland to extradite Polanski in January 2015, but the country's Supreme Court ruled in December that he had served his time under the plea deal.
Braun has written to Gordon to unseal a secret transcript of the testimony of Roger Gunson, the prosecutor in the Polanski case, collected in 2010 in the US.
The lawyer says the testimony supports Polanski's claim that he had an agreement to serve just 48 days and that — taken with the Polish decision — it should convince US authorities that Polanski has served his time.
A decision will be made on this motion on April 26, the court said.
Braun said he was surprised to hear about the judge's decision at the same time that the media was informed.
Manson Murders
"I didn't believe it when someone called me… It makes no sense, it's confusing. He's denied the motion but he's going to have a hearing about unsealing it?" he told AFP.
He said he would probably speak with Polanski on Tuesday to discuss the case.
Born in Paris in 1933 to Polish Jewish parents who later brought the family back to their native country, he saw his parents arrested by the Nazis in Krakow's Jewish ghetto and sent to concentration camps.
He roamed the countryside, trying to survive at the age of just eight, helped by Catholic Polish families, in a country occupied by German troops.
The experience lent a gripping autobiographical authenticity to his 2002 movie "The Pianist," the story of a young Jewish musician trying to evade the Nazis in occupied Warsaw.
Lured to Hollywood in 1968, Polanski shot his first big international hit, "Rosemary's Baby," starring Mia Farrow as an expecting mother carrying the devil's spawn.
But tragedy struck the following year, when his heavily-pregnant wife, the model and actress Sharon Tate, and four friends were brutally slaughtered in the director's mansion by cult leader Charles Manson and his followers.
Devastated, Polanski left for Europe, then returned to achieve arguably his greatest triumph in 1974 with "Chinatown" — an atmospheric film noir starring Jack Nicholson nominated for 11 Oscars.
He has avoided the US since the statutory rape case — not even returning to accept the Oscar for "The Pianist."